[dp_demo_ad_fullx90]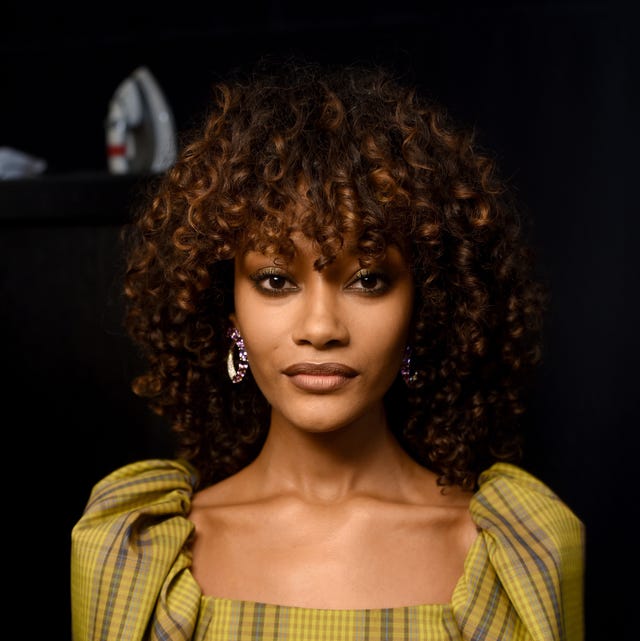 Albert UrsoGetty Images
Even though I am a beauty product hoarder and embrace my (extremely extra) million-step nighttime skincare routine, somehow, my hair care routine has always been bare-bones. I couldn't figure out how to keep my hair healthy enough. I always ended up with split ends less than a month after a haircut. Even though I hardly ever used heat on my hair, the ends became a mess. And, once I started coloring my fine, silky, shiny hair, it completely lost that shampoo commercial-inspired luster. Then, I finally said enough is enough and discovered a new product I love: clarifying shampoos.
First off, what exactly is a clarifying shampoo? Think of it as a supercharged shampoo: It cuts through all of the grease, oil, and most importantly, built-up product sitting on your strands even after you've washed your hair. Clarifying shampoos work as a reset button so that you can start styling your hair with a blank canvas. You've probably used one without knowing it—salons often use them to prep your hair for services like a keratin treatment or relaxer so that your hair is totally fresh and ready to take on new product.
Clarifying shampoos have seriously changed my hair for the better, and now I can gladly whip my hair back and forth. Ahead, shop for the best clarifying shampoos out there.
Advertisement – Continue Reading Below
The Cleanse Clarifying Shampoo
It's no secret that Oribe products are favorites among celeb and salon hairstylists all around the globe because they look and feel luxurious—and they actually work. The Cleanse is no different. It uses volcanic ash and sea kelp extract to help purify and deep-cleanse the hair, while green tea extract helps protect your hair from damage and breakage.
Sunday Shampoo
Bumble and bumble
sephora.com
$27.00
This clarifying shampoo from Bumble and Bumble is perfect for those days when you have a little more time to devote to your beauty routine. It uses ginseng root extract, rosemary leaf extract, and sage leaf extract to cleanse and stimulate the scalp. Keep in mind that this product is not meant to be used on color-treated hair.
Purify & Replenish Deep Cleansing Shampoo
TRESemmé
walgreens.com
$4.99
For a more budget-friendly option, it doesn't get much better than this shampoo from Tresemme. It promises to leave your hair shiny after removing product build-up and residue, and also uses vitamin C and citrus extracts to keep your hair feeling fresh.
Perfect Hair Day Triple Detox Shampoo
Living Proof
livingproof.com
$28.00
This clarifying shampoo from Living Proof is a great choice for all hair types to try. Activated charcoal absorbs excess oils, and a patented molecule helps to keep your hair cleaner long after you wash it.
Clarifying Shampoo
Moroccanoil
moroccanoil.com
$26.00
Clarifying shampoos, like clarifying face toners, can often leave your hair feeling stripped and dry. However, this formula from Moroccanoil contains a variety of nourishing and strengthening ingredients to help keep the hair hydrated during and after the deep cleanse, including argan oil, lavender, rosemary, chamomile, and jojoba extracts, keratin, and panthenol.
On The Rocks Clarifying Charcoal Shampoo
Drybar
thedrybar.com
$26.00
Want to take that super-fresh, bouncy salon blowout feeling home with you? This clarifying shampoo from Drybar helps you do exactly that. As the name suggests, activated charcoal is the hero ingredient of this product to help pull impurities out of the hair. It also contains a vegetable protein to strengthen hair (especially great for color-treated strands).
K-Pak Clarifying Shampoo
This salon-favorite clarifying shampoo from Joico is perfect for your hair to get that weekly rejuvenation that it needs. It promises to not only deep-cleanse your hair gently, but to also keep your hair feeling shiny and soft.
Be Gentle, Be Kind Banana + Coconut Nourishing Superfood Shampoo
Briogeo
sephora.com
$28.00
If you're looking to deep-cleanse your hair and simultaneously deposit a ton of nourishing ingredients into it, this shampoo from Briogeo is for you. The brand describes it as a "juice cleanse for your hair" so you can replenish the nutrients in it while also getting rid of all of the impurities. Plus, it's safe to use on color-treated, keratin-treated, chemically-treated, and relaxed hair.
Oblivion Clarifying Shampoo
Like other R+Co shampoos, Oblivion is made to focus on one specific thing—in this case, it's deep-cleansing. Not only does it get rid of grease and oils, but it also completely strips away styling products and chlorine, so it's perfect for color-treated hair after a dip in the pool. Tea tree oil, rosemary leaf extract, and witch hazel are the purifying ingredients in the formula, while coconut oil helps to define and thicken the hair.
Clarifying Shampoo with Camomile & Cornflower
Christophe Robin
sephora.com
$34.00
Christophe Robin's clarifying shampoo always tops "best" lists for a reason. It's a great shampoo when you're looking to intensely purify your hair and scalp, but it also works wonders for color-treated (specifically lightened) hair. Over time, the formula brightens your hair and combats brassiness so you can wait longer in between salon visits to touch up your balyage.
Advertisement – Continue Reading Below