[dp_demo_ad_fullx90]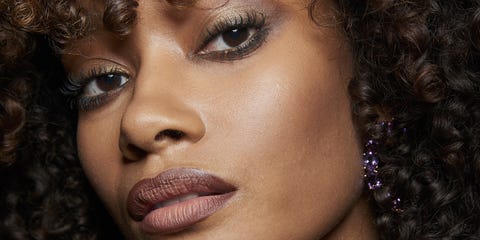 ImaxtreeMatteo Valle
Most items in your makeup collection are easily replaceable. Once you get tired of an eyeshadow palette or a blush, there are hundreds of other options on the market to take its place. However, there is one item most makeup lovers will never change: their eyelash curler.
Eyelash curlers are one of those unicorn products you're fiercely loyal to and never replace unless it actually breaks. I have been using my Tweezerman Pro Master Lash Curler for almost 10 years, and I have never found a lash curler that so perfectly fits the shape of my almond eyes. I plan to continue buying refill pads until the curler breaks (and honestly, if that happens, I know I'm just going to get the exact same one again).
If you're still on the hunt for The One, shop some favorites from celebrity makeup artists who know best. Ahead, Patrick Ta, Mario Dedivanovic, Mary Phillips, and more experts share their top pics.
Advertisement – Continue Reading Below
Japonesque Extreme Eyelash Curler
Mary Phillips, whose work you've seen on Kendall Jenner, Bella Hadid, and Chrissy Teigen, loves this Japonesque curler. It has a high arch in the center of the curler to give a deeper curl in the middle of the lash line. This unique shape has two benefits: when lashes have the most length in the center, they really open up the eyes, and she finds that the curler is "less intimidating for clients since it does not clamp down as close to the eyeball as a classic-shaped curler normally does."
Tweezerman Pro Curl Eyelash Curler
"I have it in the rose gold and I love how you can see the lashes against the color of the curler so you can gauge how much of a curl you're getting," says Vincent Oquendo, the makeup artist behind Lily Collins, Tessa Thompson, and Elsa Hosk.
Kevyn Aucoin The Eyelash Curler
"Curling eyelashes is a non-negotiable step for me. It's an intricate part of my routine when I'm working on clients," makeup artist Patrick Ta, a favorite of Gigi Hadid and Adriana Lima says. He loves this Kevyn Aucoin classic "because it has the perfect curve even on the roundest of eyes,"
Kevyn Aucoin The Eyelash Curler
Kevyn Aucoin's curler is also the number one pick for Rommy Najor, who works with Martha Hunt and Doutzen Kroes. "It's slightly wider than the [cult favorite] Shu curler, which catches more lashes on the ends," she says. "Also, it doesn't require a strong pinch to the lash in order to curl the lashes and it's priced well, too!"
Preo Prima Japanese Eyelash Curler
Najor also likes this uniquely shaped curler. "I always have this on hand for stubborn lashes or if I like to curl lashes in sections after applying false eyelashes," he says. "It's a tiny lash curler that you pinch the lashes with."
Surratt Relevée Lash Curler
"It really hugs the lash line better than any other curler that I've tried," says Katie Jane Hughes, an artist who works with Rosie Hungtington-Whiteley and Ashley Graham. "[It] seems wider than most other lash curlers so therefore is the most universal." 
Kim Kardashian's go-to Mario Dedivanovic is also a fan of this curler, adding that he counts to five on each eye so that the curl is perfectly symmetrical. He says the curler also helps protect the lashes from breakage.
Nars Eyelash Curler
Tina Turnbow, who works with Taylor Schilling and Debra Messing, likes this Nars curler because "it gently curls so the lashes are not too bent. It also fits most eye shapes really well."
Shiseido Eyelash Curler
"It comes down to solid design; it doesn't pinch, the curing pad hits the 'Goldilocks' zone for firmness and roundness, it comes with an extra curling pad, and all for a cheaper price than similar high-end models," says Anna Kendrick and Christina Hendricks's makeup artist Vanessa Scali. Patrick Ta is also a fan of this curler "because it can curl the smallest of lashes."
M.A.C Full Lash Curler
Nicole Faulkner, a makeup artist loved by beauty influencers like Jaclyn Hill and Laura Lee, is a fan of this M.A.C curler because "it gives you a quick curl with no pinching and comes in an all black sleek finish."
M.A.C Half Lash Curler
Faulkner adds that the M.A.C curler "also comes in a half-lash version, which makes it easy to curl just the ends of your lashes."  
Tweezerman Classic Lash Curler
Faulkner is also a fan of this Tweezerman curler because it "is so durable and gives you a nice, tight curl."
additional reporting by Katie Dickens. 
Advertisement – Continue Reading Below