[dp_demo_ad_fullx90]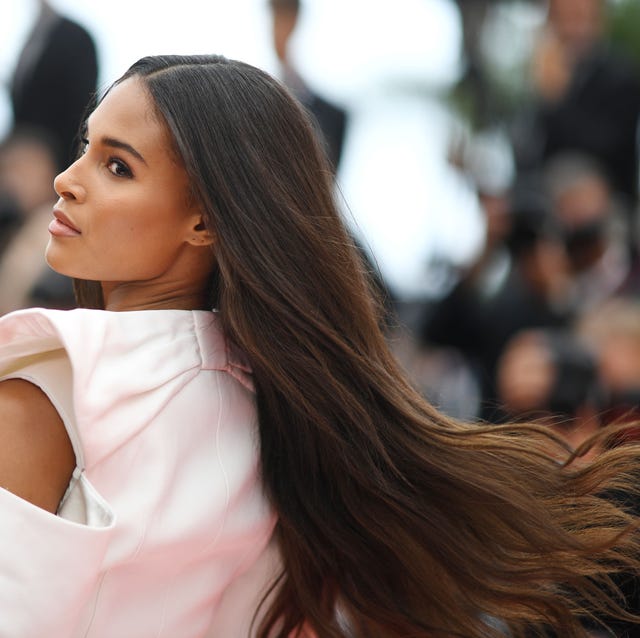 Getty Images
No two shampooing regimens are alike—I have friends who wash their hair daily, others who can go weeks without (I personally wait every two or three days before I lather up). But however much everyone's shampooing preferences differ, the general consensus is that sodium lauryl sulfate (SLS)-laced formulas, which are found in most shampoos, are to be avoided. While the ingredient itself isn't technically harmful or toxic (as it's still allowed by the FDA), it's considered to be a detergent so harsh, it does almost too good of a job at dissolving oils from your scalp—to the point that it can strip away essential natural oils, weaken the shaft, and leave battered strands faded, dry, and straw-like to the touch. For those who shampoo daily, regularly color their hair, or are worried about thinning, it can be exceptionally concerning. The best remedy? To seek out mild shampoos that are formulated specially for your hair type. Here, 10 sulfate-free options for every hair or scalp concern.
Advertisement – Continue Reading Below
For a Dry Scalp/Dandruff
Serene Scalp Anti-dandruff Shampoo
Oribe
dermstore.com
$46.00
Don't be fooled by the pretty packaging: This salicylic acid- and caffeine-infused formula fights dandruff and dry flakes while soothing itchiness and irritation.
For an Oily Scalp
Shampoo for Oily Hair + Scalp
A clarifying shampoo with nourishing oils might seem counterintuitive for treating a greasy scalp, but argan and jojoba work together to reduce sebum and eliminate buildup without stripping away natural oils.
For Dry and Damaged Hair
Moisture Repair Shampoo
MoroccanOil
moroccanoil.com
$24.00
Repeated exposure to heat styling tools or chemical processing can take a toll on even the healthiest strands. Mend weakened hair and split ends with this restorative moisturizing shampoo that's formulated with antioxidant-rich argan oil, keratin, and fatty acids.
For Color-Treated Hair
Color Lustre Sulfate-Free Brilliant Glaze Shampoo
Shu Uemura Art of Hair
barneys.com
$48.00
Even rinsing dyed hair with water can affect the color (wet hair opens the shaft, which causes color to wash out), so sulfate-free shampoos are a must—especially this particular one that's injected with lipids to protect from color fade.
For a Good Lather
Repair Shampoo
Ouai
nordstrom.com
$28.00
The most common complaint about sulfate-free shampoos is the lack of suds, which, for many, might feel like a trade-off for the feeling of squeaky-clean strands. But this one not only moisturizes and strengthens damaged hair, but also delivers on a foamy lather.  
For Thinning Hair
Thick & Full + Biotin & Collagen Shampoo
Biotin: the answer to hair loss and brittle nails. In shampoo form, the vitamin gives fragile tresses a substantial boost that will leave hair feeling plumper, thicker, and healthier.
DevaCurl
devacurl.com
$10.00
A conditioning cleanser specially formulated for curls—thick, fine, and anything in between—using peppermint and grapeseed oil to deliver shine and bounce.
For Everyday Use
Gentle Shampoo
Bumble and bumble
bumbleandbumble.com
$27.00
This one prides itself on being gentle, "ultra-mild," and moisturizing, which essentially means it's an all-around terrific option for those who can't go a day without shampooing.
For Thick/Coarse Hair
SheaMoisture Raw Shea Butter Moisture Retention Shampoo
SheaMoisture
target.com
$8.69
Even the thickest, most dense mane is powerless against this potent moisture-rich blend of sea kelp, argan oil, and shea butter, which conditions the hair from the inside out.
For Fine Hair
Hydra Light Weightless Replenishing System Silicone Free Shampoo
Most sulfate-free shampoos are designed for thicker or coarser hair types, which means, when used on super-fine locks, can make them feel weighed down and flat. This one delivers a shot of hydration without the weight.
Advertisement – Continue Reading Below