[dp_demo_ad_fullx90]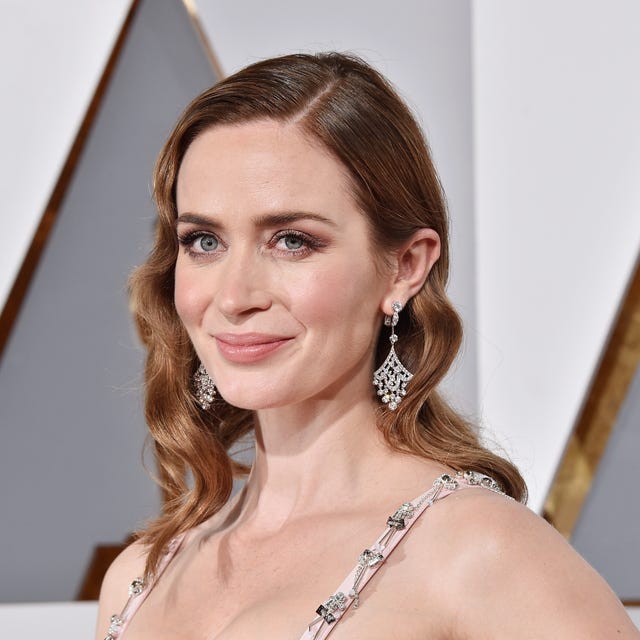 Kevork DjansezianGetty Images
With 7.53 billion people on the planet, it's estimated that 20 percent of the human population has some variation of brown hair. And, while that may seem like a low percentage, brown hair is the second most-common color in the world, right behind black. Some may deem light brown hair basic, but we see it as a universally flattering hair color with endless possibilities to play with undertones, highlights, lowlights, ombrés, and more.
From cappuccino tones to honey tints and borderline-blonde shades, here's proof that light brown hair is a trend that transcends seasons—it's possibly the biggest trend on the planet (sounds dramatic, but you saw the stats). So, without further ado, scroll through 20 examples of light brown hair to inspire your next dye job.
Advertisement – Continue Reading Below
1
Bella Hadid
Natural brown hair is gorgeous on its own, but the addition of light caramel-toned highlights at the ends give your strands tons of dimension. Curls, à la Bella Hadid help too.
2
Beyoncé
If you're on the darker end of the brown hair spectrum, you can easily brighten up your look with ribbons of warm-toned coppers painted throughout. A good rule of thumb is to find shades in your skin tone and incorporate them into your hair for a complementary look.
3
Chrissy Teigen
Chrissy Teigen has a way of always wearing a medley of bronze and ochre tones that give summer vibes all year round.
4
Jennifer Lopez
Natural-born brunette Jennifer Lopez understands how incorporating honey-toned hues that look borderline blonde can act as a highlighter to bring out the natural glow in her skin tone.
5
Anne Hathaway
If you're currently working with dark brown hair, you can experiment with lighter shades without feeling like you're going blonde. Try a chestnut-colored ombré to warm up your complexion, without ditching your beloved brunette roots.
6
Gisele Bündchen
Gisele Bündchen knows just how to work a hair color that's not quite blonde, but not quite brown. Looking to copy her look? Ask your stylist to take you "bronde."
7
Ciara
Can't decide which shade of brown suits you best? Same. Take a cue from Ciara and opt for a medley of caramel and chocolate-colored tones.
8
Elizabeth Olsen
The youngest of the Olsen sisters knows just where to find the fountain of youth. The secret is in her lighter-at-the ends golden tone. The result is a natural-looking ombré, like the one you used to get at summer camp.
9
Miranda Kerr
Taking your hair lighter doesn't have to require hours of work and a commitment to a lifetime of upkeep. Focus on adding lighter shades on the ends and around the face to brighten up your look instantly. The best part is the grow-out phase only makes it look better.
10
Emma Stone
Remember we said light brown hair allows you to play with undertones? Enter, the light brown ombré with a pretty auburn red tone painted throughout.
11
Kim Kardashian
Before Kim Kardashian really began experimenting with bright blonde styles, she dabbled with lighter shades via this warm-toned ombré to contrast her naturally dark strands.
12
Laverne Cox
While Laverne Cox is a fan of blonde, this brown sugar shade flatters her skin tone and accentuates her naturally dark roots so well.
13
Jessica Alba
This perfect ash-colored hue looks even better when worn in shiny waves.
14
Eva Mendes
Eva Mendes perfectly pairs her dark roots with ribbons and ribbons of golden bronze highlights, proving naturally dark brunettes can get in on the light brown action without having to keep up with bi-weekly salon visits.
15
Lily-Rose Depp
Looking at Lily-Rose Depp's ash-blonde roots, paired with sun-kissed golden ends, makes us feel like she's living in an eternal summer.
16
Mandy Moore
Mandy Moore is known to be a hair color chameleon (somehow she pulls off pretty much anything, from super blonde to a believable brunette). But this dark-to-light gradient with babylights throughout is one of our favorites.
17
Emily Blunt
Emily Blunt's light brown color is basically a master class in achieving the perfect, subtle but effective gradient ombré. The color seamlessly transforms from brown at the root to chestnut blonde at the ends.
18
Halle Berry
Halle Berry's light brown hair verges on blonde, but we're still counting it thanks to her darker roots and caramel-toned highlights.
19
Hailee Steinfeld
Although Hailee Steinfeld usually sits on the darker end of the brown hair spectrum, a russet shade painted throughout instantly lightens things up.
20
Dakota Johnson
Dakota Johnson's golden streaks painted on the ends of her hair are exactly that back-from-the-beach look many strive for with light brown hair.
Advertisement – Continue Reading Below