[dp_demo_ad_fullx90]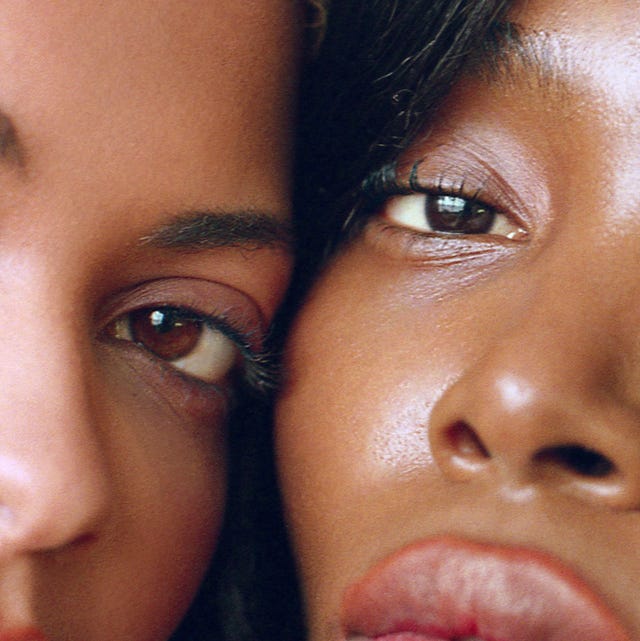 Aris Jerome / © ArtPartner
It was only a matter of time before we began Marie Kondo-ing our overcrowded shelfies. With the pendulum swinging back from 10-step K-beauty skin-care routines, even the biggest Korean beauty houses are introducing more abbreviated ranges and multitaskers called "skip-care." It's a revolution that's equal parts practicality and existential crisis. Who has time for multiple cleansers, toners, essences, serums, and lotions, not to mention a sheet mask for every life circumstance? And does all of it really spark joy?
Credit for inspiring more streamlined skin care is due to the minimalist philosophies of Kondo's home country, Japan. While the K-beauty boom valued novelty and innovation, J-beauty brands tout calculated craftsmanship. "There is a return to quality that is the result of ever-increased demands on our schedules," says Gisela Ballard, VP of training and U.S. education at Shiseido, the beauty behemoth that launched in Tokyo in 1872. "Your skin-care ritual should be effective, purposeful, and pleasant for all the senses, and feel good emotionally and physically. If you're taking the time, you want to get the most out of your investment."
To narrow down the meticulous regimen without giving up the promise of the world's glowiest skin, use fomulas that offer a buffet of benefits—a curated lineup of products that work hard and let your shelves enjoy some breathing room.
Advertisement – Continue Reading Below
1
Cleanse
Deep Cleansing Oil
Oil cleansers are best for dissolving and removing makeup, as well as purging grime lodged deep in pores. The trick is finding one that rinses off easily, too, so you don't have to double-cleanse. This cult-favorite Japanese cleanser boosted by olive and rosemary leaf oils, clears away even waterproof eye makeup in no time.
2
Cleanse
Cleansing Water Cloths
Koh Gen Do
amazon.com
$48.00
You think you've made up your mind about cleansing cloths and then you try these award-winning wipes. Makeup disappears, but your skin feels soft and hydrated.
3
Prep
Facial Treatment Essence
SK-II
dermstore.com
$99.00
This Japanese beauty classic has been hailed for decades and was inspired by the unusually young-looking hands of Japanese sake brewery workers. Inside each bottle of SK-II is a ferment that leaves skin brighter and smoother.
4
Prep
Bloomstay Vitalizing Serum
Sulwhasoo
bloomingdales.com
$145.00
A fine liquid, sometimes called an essence, softener, or water, is a traditional preparatory step in Korean and Japanese skin-care routines. This formula—part of a new shortened ritual from the classic Korean brand—contains antioxidants from green plum blossoms (picked right before they bloom), which prevent skin damage from pollution.
5
Treat
Legendary Enmei Ultimate Luminance Serum
Shiseido
macys.com
$425.00
Serums are the workhorse of any skin regimen. The Japanese enmei herb and green silk extracts in the formulation are rich in anti-oxidants that promote luminosity and firmness. But it's also said to be infused with positive vibes: The enmei is picked on Tensha-nichi, one of the most auspicious days on the Japanese calendar.
6
Treat
Luminous Deep Hydration Firming Serum
Born out of Geisha-inspired beauty traditions, this serum has red algae from Okinawa and hyaluronic acid that make skin ultra hydrated and bouncy. It also has 23-karat gold (casual!) for instant glow.
7
Protect
Waso Color-smart Day Moisturizer
Shiseido
amazon.com
$38.75
If it didn't register when your dermatologist said it, it bears repeating: Sunscreen is the number one product for preventing spots, wrinkles, and skin cancer. This lightweight SPF 30 moisturizer hydrates with carrot extract and lends a universally flattering peach filter effect, so you might even be able to skip makeup, too.
8
Protect
Sheer Brilliance Soft Lifting Tint
Decorté
decortecosmetics.com
$95.00
There's a reason Kate Moss is the hype woman for this Japanese beauty brand: Every skin care product contains high tech ingredients that make skin healthier and the makeup is luxe and long-lasting. This tinted moisturizer (currently available in only four colors) blends the two benefits.
Advertisement – Continue Reading Below