[dp_demo_ad_fullx90]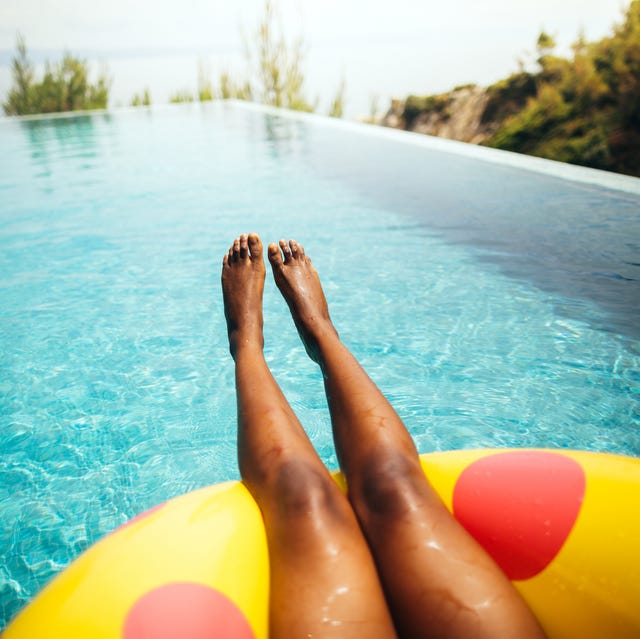 AleksandarNakicGetty Images
I won't lie to you: I've taken numerous trips to salon for in-office hair removal, from sugaring to waxing, but I always return to my first true love, depilatory creams. Depilatory creams, aka hair removal creams, come in a lotion-like consistency that you can glide on your legs, armpits, and in some cases, your face, to remove unwanted hair. It breaks down the hair cuticle to completely remove it from the surface quickly. Best of all? It's painless.
Oh, and the options are endless. Want to remove hair without disrupting your shower time? What about that embarrassing patch of peach fuzz that you want gone before an important event or date? All of these and more are possible with my favorite picks, ahead.
Advertisement – Continue Reading Below
1
The Classic
Nair Cocoa Butter Hair Remover Lotion
It's unreal how silky-smooth your legs feel immediately after wiping this cream off, thanks to its nourishing addition of cocoa butter and vitamin E that works in as little as three minutes. 
2
The Time-Saver
Veet In Shower Botanic Inspirations Legs and Body Hair Removal Cream
Cut your shower routine in half with Veet's In-Shower cream, which uses naturally-sourced aloe vera to soothe the skin while the cream works its magic. 
3
The Sensitive Skin Savior
Nair Shower Power Sensitive Formula Hair Removal Cream with Coconut Oil and Vitamin E
For extremely sensitive skin, Nair developed a cream infused with natural coconut oil and vitamin E that absorbs into the skin without leaving it irritated. 
4
The Amazon Favorite
Hair Removal Lotion
GiGi's hair removal cream isn't the most recognizable on the market but according to Amazon reviews, it works like a charm. "Of all the hair removal products I have ever tried this has been by far the best. Effective and gentle and I don't mind the smell," one user enthused.
5
The Peach Fuzz Fighter
Sally Hansen Hair Remover Kit
Sally Hansen
amazon.com
$5.97
Perfect for travel, Sally Hansen's Hair Remover Kit gets rid of even the most stubborn facial hair with just two easy steps.  
6
The Mutli-Tasker
Clay & Seaweed Exfoliate & Smooth Leg Mask
Our legs are probably the most overlooked part of our body because it's usually hidden under layers of clothes, but with summer approaching, they now need all the love they can get. Enter Nair's 3-in-1 Leg Mask. This clay mixture is literally a mask for your legs; it exfoliates, smooths, and removes hair at the same time. 
Advertisement – Continue Reading Below