[dp_demo_ad_fullx90]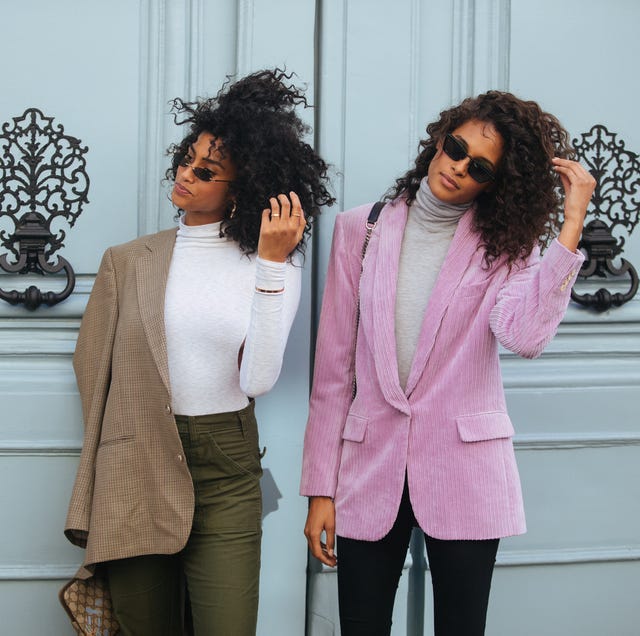 Melodie JengGetty Images
The secret to finding a great hairbrush is about finding one that works with your hair, not against it. Learn all about bristle type, rounded silhouettes vs. cushioned tools, and more key factors that make the best brush for your hair type with pro-tips from celeb hair stylists Joey Silvestera, salon owner of Blackstones, Carly Walters, stylist to Lucy Hale and Chrissy Teigen, and Issa Rae's hair guru Felicia Leatherwood. Ahead, shop their favorite hair brushes.
Advertisement – Continue Reading Below
The All-Around Best Brush
Junior Medium Mixed Bristle Hairbrush
Mason Pearson
net-a-porter.com
$170.00
There's a reason why every stylist keeps this brush in their kit. The mixed bristle brush contains both nylon and boar bristles: the former helps massage and stimulate your scalp, while the latter distributes natural oils through the lengths. And the combination of both helps to detangle and de-frizz your hair in one stroke. "Because of the arc of the cushion—versus [the] circumference of a round brush—hair lays sleeker and is emphasized to be [blow dried] flatter and straighter," says Silvestera.
The Natural Hair Wonder
Detangler Brush
Felicia Leatherwood
brushwiththebest.com
$14.00
"You want a brush that can move with your hair so it doesn't break the strands," says Leatherwood. This will "help you detangle and define your texture" without causing breakage. Leatherwood's eponymous vented brush has no cushion and open vents in the back that cuts down on blow drying time and prevents snags.
The Curl Maker
Black Carbon Tiger Brush
Y.S.Park
amazon.com
$50.48
"For curly hair that is going to be blow dried smooth and wavy, I'd use a YS Park round brush with synthetic bristles," says Silvestera. The circular design allows you to rotate your hair while you dry your hair, giving you bombshell curls without the use of an iron. For a pro finish, Silvestera recommends twirling the hair around the brush, like unwinding it around the brush, similar to what oyu would do with a curling iron. "We call this a 'twist out blowdry,'" says Silvestera. 
The Detangler
Detangler Hair Brush
Wet Brush
target.com
$6.79
Silvestera calls Wet Brush, the most gentle, effective brush for detangling hair. When picking your brush, pay close attention to the bristle strength and flexibility. A quick tug shouldn't rip bristles out, but they shouldn't be super stiff either (which can cause hair breakage). You want bristles that bend easily, but snap right back to shape, he explains.
The Blowout Perfector
J&D Beauty Wet Pro Epic Quick Dry Brush
Leatherwood doubled down on the same brand, which works on wet and dry hair. "Fine hair needs a softer brush, like the Wet Brush." While the last style had a cushioned back, this vented style will allow air to move through your hair more efficiently while blowdrying.
The Wet Dry
Application Brush
Sheila Stotts
anthropologie.com
$42.00
Stotts naturally recommends any brush from her own line. "This one is perfect for detangling your hair after a shower. "It works wonders on both wet and dry hair," says Stotts.  
The Supermodel Shine
Formawell Beauty x Kendall Paddle Brush
Formawell Beauty
ulta.com
$29.99
Kendall Jenner's hair brush of choice is a Formawell Paddle Brush. The brush fights frizz and leaves hair static-free with super shine. 
Advertisement – Continue Reading Below