[dp_demo_ad_fullx90]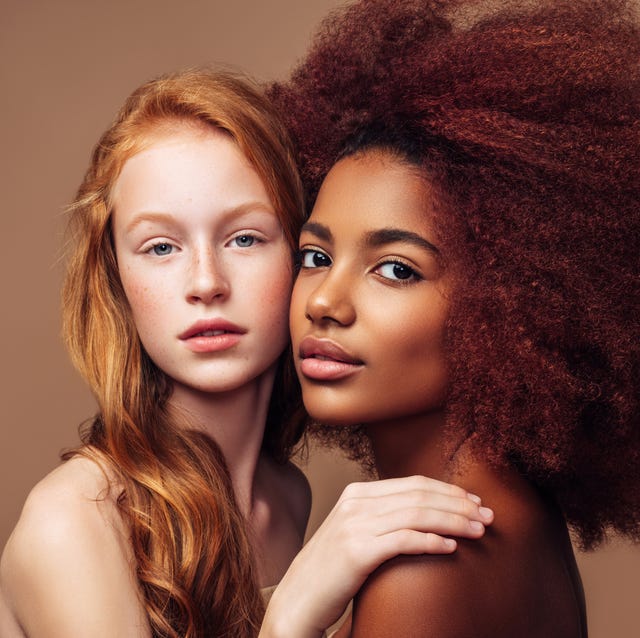 CoffeeAndMilkGetty Images
Don't make any sudden movements, just open you wallet slowly…pull out your credit card…and enter your details into Dermstore. Because they're having their iconic two-day sale event, the Dermstore Beauty Discovery Sale. From June 21st until the 22nd, enter the code "OHJOY" to save up to 20% on your favorite brands, like NuFace, EltaMD, 111Skin, Bioderma, and Briogeo to name just a few. Oh joy, indeed. If you're a Dermstore rewards member, you can get extra savings points for certain items. So for the next 48 hours, discover your new favorite products while saving some cash. Below, find the products that beauty editors will definitely be stocking up on.
1
Rose Gold Brightening Facial Treatment Mask
111SKIN
dermstore.com
$135.00
Feel super fancy with this luxe sheet mask that may terrify my boyfriend but ultimately will make me more beautiful.
2
Pure Silk Sleep Mask
Slide this over your eyes to get a good night's rest, or just when you don't feel like interacting with the world. 
3
Maifanshi Moisture Foundation
Koh Gen Do
dermstore.com
$79.00
Cover up any uneven areas of your face with this ultra hydrating foundation that will trick people into thinking you take care of your skin.
4
Face Filter Blurring Moisturizing Primer
TULA Skincare
dermstore.com
$34.00
Blur out those pores and prep your skin for makeup with this two-and-one product. 
5
Sensibio H2O
Feel like a French influencer with this classic drugstore product thats oh so Parisian.
6
Don't Despair Repair Deep Conditioning Mask
Seriously, don't despair. This mask is ideal for people who use their hair as a testing site for heat and chemicals. 
7
NuFACE Mini
NuFACE
dermstore.com
$209.00
$167.20 (20% off)
Contour your face with this device that tightens, lifts, and overall removes puffiness and a couple years off your jawline. I use mine to try to morph my face into David Bowie's.
8
Healing Oil
VIRTUE
dermstore.com
$42.00
To give some oomph to your dry, brittle hair, use this hair oil as a daily pick-me-up.
9
Lait-Creme Concentre
Embryolisse
dermstore.com
The favorite of derms and makeup artists, this moisturizer is so lovely and easy that even my boyfriend uses it.
10
FlashPatch Rejuvenating Eye Gels
patchology
dermstore.com
$15.00
Plop these on under your eyes in the morning to cure that third glass of red wine regret.
11
Thickening Shampoo
Sachajuan
dermstore.com
$29.00
If you're worried about those hairs that have been jumping overboard on your hairbrush, this shampoo will give you back some volume and thickness.
12
Brightening Cleanser
Washing your face doesn't have to be a chore, when this cleanser gives you a brighter, more awake appearance.
13
Advanced Night Repair Synchronized Multi-Recovery Complex
Estee Lauder
dermstore.com
$105.00
Everyone famous you follow on Instagram uses this serum, so you should too.
14
Color-Enhancing and Nourishing Conditioner
Leonor Greyl
dermstore.com
$65.00
If you're too lazy to head to your colorist for a touch-up, this conditioner amplifies your dye from the comfort of your own home.
15
Daily Serum
Joanna Vargas
dermstore.com
From the expert mind of Joanna Vargas, this daily serum is anti-aging, brightening, and moisturizing.
16
Advanced Eyelash Conditioner
RevitaLash Cosmetics
dermstore.com
$150.00
Your eyelashes want to grow, you just won't let them. Apply this daily to give them the love they deserve.
17
Cleanser
EVE LOM
dermstore.com
$80.00
This balm melts your makeup, expertly cleanses your skin, and will probably do your laundry too if you let it. Did I mention it smells like heaven?
18
UV Glow Broad-Spectrum SPF 36
EltaMD
dermstore.com
$36.50
You know what's not cute? Letting the sun hurt your skin. You know what is cute? Looking young forever.
19
TL Advanced Tightening Neck Cream PLUS
StriVectin
dermstore.com
$139.00
Just because you scroll for 20 hours a day on your phone doesn't mean you deserve that horizontal wrinkle across your neck.
20
Peppermint and Avocado Shampoo
This shampoo tingles and cools scalps that just want some freedom from the dry shampoo you apply daily.
This content is created and maintained by a third party, and imported onto this page to help users provide their email addresses. You may be able to find more information about this and similar content at piano.io