[dp_demo_ad_fullx90]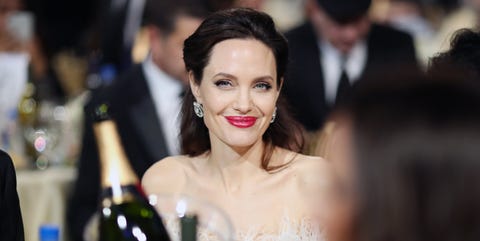 Getty ImagesChristopher Polk
Remember when you graduated from high school and your parents packed you and all of your siblings into a Honda Odyssey for a grand tour of all the colleges in your state? Well the Jolie-Pitt family does things just a *touch* differently.
Angelina Jolie and Brad Pitt share six children, and their oldest—Maddox Jolie-Pitt—is about to fly the nest. The 17-year-old will graduate from high school soon and is interested in studying Korean, so naturally Jolie flew her and Maddox to South Korea for a little university tour, People reports.
Advertisement – Continue Reading Below
Jolie is currently on assignment in South Korea for her role as the United Nations High Commissioner for Refugee Special Envoy, but made sure to carve out time for Maddox to come along and visit all of the major college campuses in Seoul. The pair brought Maddox's 14-year-old brother Pax along for the trip as well, and the three toured multiple campuses in between feasts on Korean BBQ.
So you know, just your classic 12+ hour college road trip across oceans and national borders. People also reports that Jolie was friendly with all of the people in Seoul, stopping to take photographs and sign autographs when asked.
There was no sign of Pitt on this trip, but he and Jolie are reportedly nearing the end of a tumultuous divorce settlement. Page Six reports that after a summer of rocky financial and custody battles, Angelina Jolie has officially given Pitt's legal team all of the requested documentation regarding her finances, putting the ball in their court as far as next steps go.