[dp_demo_ad_fullx90]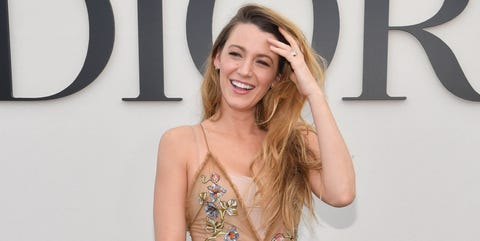 Getty ImagesStephane Cardinale – Corbis
Blake Lively stuck around Paris after the French premiere of her new film A Simple Favor to attend Christian Dior's Paris Fashion Week show today. For the occasion, Lively chos to weare a gorgeous embroidered dress by the house—a break from the suits she's been wearing throughout her press tour. With its flowers, tulle fabric and silver reverse hoop skirt design, the piece is very woodland princess, especially paired with Lively's hair and makeup styling:
Advertisement – Continue Reading Below
Lively wore the look with not one but two jackets as a twist. One was a patterned blazer; the other was a green trench. It's a cool 60 degrees in Paris, so it's not exactly sleeveless weather outdoors anyway.