[dp_demo_ad_fullx90]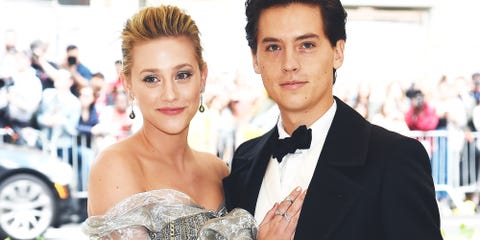 Getty ImagesJamie McCarthy
Riverdale's Lili Reinhart turns 22 today, and her boyfriend Cole Sprouse—who just posted his first couple shot of them last week–has shared his birthday tribute. It's an artsy shot of Reinhart, top off, that Sprouse took. "Both the birthday and the gift," he wrote. "My little muse, happy birthday my love." This is the first time Sprouse has been this vocal on Instagram about his feelings for Reinhart.
Advertisement – Continue Reading Below
Reinhart was into the tribute, liking it and commenting a red heart:
Sprouse shared a photo of Reinhart yesterday too, the day before her birthday. It was captionless:
And his Instagram official announcement of them last week had a more clever caption than sentimental one:
But the couple have been sharing portraits Sprouse has taken of Reinhart for the last year. It's how fans first started suspecting the two were dating months before they went public.