[dp_demo_ad_fullx90]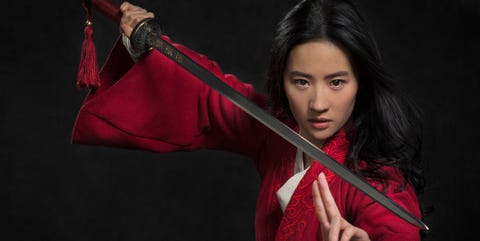 STEPHEN TILLEY/DISNEY ENTERPRISES
While there was a bit of a wait to see Emma Watson as Belle for the first time, Disney was a little quicker about sharing a first look at Liu Yifei as Mulan. The arresting first image is out today, almost two years before the movie's scheduled release in March 27, 2020.
Behold Yifei's Mulan ready to fight—perhaps with her father's sword, given the plot of the animated film.
Advertisement – Continue Reading Below
The live-action adaptation of Mulan is now filming in China and New Zealand, according to Deadline. Donnie Yen and Gong Li have also been cast, and Niki Caro is directing.