[dp_demo_ad_fullx90]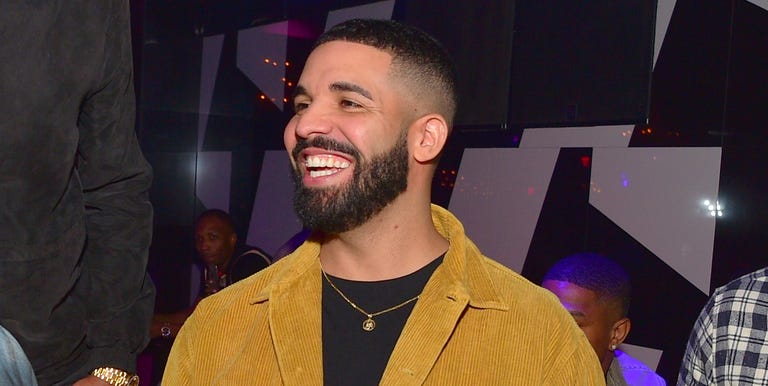 Getty ImagesPrince Williams
Aubrey "Drake" Graham has now confirmed what rapper Pusha-T outed in his track "The Story of Adidon" last month: He is the father of a child. Drake revealed the news and seemingly responded to Pusha-T's insinuation he was hiding his son Adonis with artist and former adult film star Sophie Brussaux on three tracks on his album: "Emotionless," "8 Out of 10" and "March 14."
Advertisement – Continue Reading Below
"Emotionless" was the big reveal. Drake raps, via Genius:
Look at the way we live
I wasn't hidin' my kid from the world
I was hidin' the world from my kid
From empty souls who just wake up and looked to debate
Until you starin' at your seed, you can never relate
Breakin' news in my life, I don't run to the blogs
The only ones I wanna tell are the ones I can call
On "8 Out of 10", he briefly mentioned his son a second time, confirming the child's gender, and his unscathed reputation following his feud with Pusha-T:
Kiss my son on the forehead then kiss your ass goodbye
As luck would have it I've settled into my role as the good guy
And finally, on the final track "March 14," Drake reveals that his son's birthday is October 11 and his reaction to finding out the news (some fans speculate it was in March he learned, hence the title, though fans point out on Genius that March 14 is when Drake flew to Wyoming to help Kanye West with his album Ye). The entire song is part musing on being a co-parent given his own upbringing, and part a message to his own son. He also rapped kindly about his relationship with his son's mother Brussaux—though he doesn't explicitly name her—who he had only met twice and isn't all too close to now. He raps of learning he was a father:
Yesterday morning was crazy
I had to come to terms with the fact that it's not a maybe
That shit is in stone, sealed and signed
She not my lover like Billie Jean but the kid is mine
Sandi used to tell me all it takes is one time, and all it took was one time
Shit, we only met two times, two times
And on his son's birthday:
Advertisement – Continue Reading Below
October baby for irony sake, of course
I got this 11 tatted for somebody, now it's yours
And on his relationship with the child's mother, presumably Brussaux:
Hopefully by the time you hear this me and your mother will have come around
Instead of always cutting each other down
You can read the full lyrics here and stream Drake's album here on Spotify.