[dp_demo_ad_fullx90]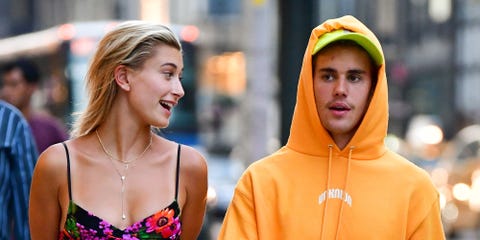 Getty ImagesJames Devaney
Hours after People reported thatJustin Bieber and Hailey Baldwin quietly got married at New York City's courthouse yesterday, Baldwin took to Twitter to set the record straight on her relationship status. "I understand where the speculation is coming from, but I'm not married yet!" she wrote, acknowledging the photos of the two at the New York City Marriage Bureau may have hinted something.
Advertisement – Continue Reading Below
If Baldwin and Bieber got a New York marriage license, as reported by TMZ and People, they would legally need to get married in New York state within 60 days. TMZ reported earlier today that the two were planning a ceremony as early as next week, likely in Canada at Bieber's new Ontario estate.
People's report suggested that would be their religious ceremony and that only a civil one happened in Manhattan. "They're going to have a big blowout, in front of God and everyone they love," their religious source said.
Bieber and Baldwin will confirm their nuptials soon enough though, wherever and whenever they happen.