[dp_demo_ad_fullx90]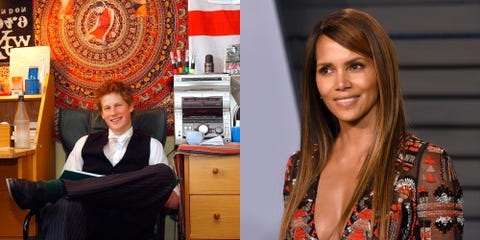 Getty ImagesPool/Tim Graham Picture Library
Prince Harry's gloriously bro-y teenage dorm photos from Eton College are re-circulating the internet today, and one detail in particular has caused quite a stir.
Among his multiple posters of half-naked women is a photo of Halle Berry, which is the precisely-cut centerpiece of his dorm wall. It caught the attention of Berry herself, who tweeted the perfect reply: "Ok #PrinceHarry, I see you!" she wrote. Teenage Harry would die!! He would DIE.
Advertisement – Continue Reading Below
The photos are from June 2003, so it was only almost forever ago that 18-year-old Harry did this.