[dp_demo_ad_fullx90]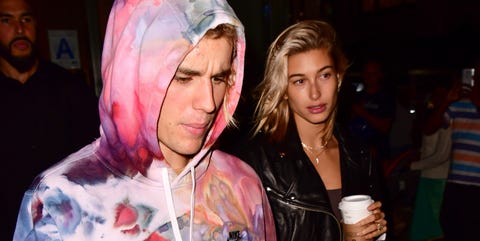 Getty ImagesJames Devaney
The day has come: Justin Bieber has moved out of the U.S., back to his homeland of Canada. And he took his wife Hailey Baldwin with him. Us Weekly reports that the newlywed Biebers have made Ontario their new home base and plan to raise their family there.
"Hailey and Justin are living in Waterloo, Ontario, full-time now. That's their home base," a source told the outlet. "Justin has a huge home up there—9,000 square feet, 1,000 acres, on a lake. He loves it up there and so does Hailey."
Advertisement – Continue Reading Below
Bieber was reported to have bought that $5 million mansion back in September. It has a temperature controlled wine room and a fully operational equestrian facility. What more could you want?
Bieber still has some ties to the U.S. though. He reportedly signed a monthly lease on a Los Angeles mansion in October, the rent of which is $100,000 a month. Whether they're splitting time or fully committed to domestic life in Ontario, Us Weekly's source hinted that they see their future north of the border.
"They're very much in love. They get along so well," the source said. "She's not pregnant right now. But it's going to happen. They want to raise their family up there [in Canada]."
To think: they literally just started dating again in June. When you know, you know?