[dp_demo_ad_fullx90]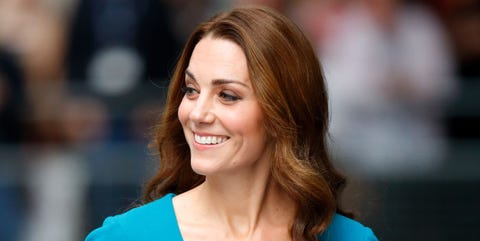 Getty ImagesMax Mumby/Indigo
On a recent visit to University College London (UCL), Kate Middleton revealed a little secret from her own college days. The Duchess of Cambridge attended St. Andrews University in Fife, Scotland (where she met now-husband Prince William), and apparently she had a hard time deciding on a major.
Advertisement – Continue Reading Below
While visiting UCL's Developmental Risk and Resilience Unit in the Psychology and Language Sciences Division to learn more about how children develop socially and emotionally, the Duchess of Cambridge revealed that she'd actually started out at St. Andrews as a psychology major. Kate eventually settled on studying history of art, but couldn't initially decide between the two subjects.
"I started off doing psychology at St. Andrews, with history of art," Kate said while at the event, per Hello! Magazine. "It was a bit full-on, but it was really interesting."
For the official engagement, Kate wore a maroon skirted suit by Paule Ka with a velvet hair bow. University staff showed Kate the MRI scanning facility and discussed what the facility is doing for young children's mental health.
A video captured by royal reporter Rebecca English shows Kate speaking with the university's psychology department, looking completely enthralled in conversation about early childhood development.
Kate has been a longtime advocate for children's and mental health charities, so it should come as no surprise that she grappled with studying psychology, or that she took such an interest in her most recent engagement.