[dp_demo_ad_fullx90]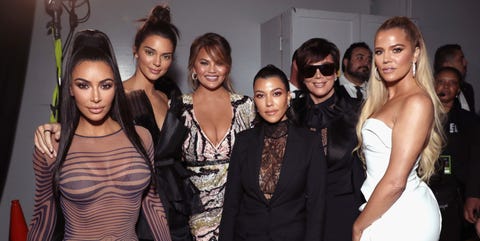 Getty ImagesTodd Williamson/E! Entertainment
Khloe Kardashian traveled to Cleveland for Thanksgiving this year to spend the holiday with boyfriend Tristan Thompson and their daughter True Thompson. Meanwhile, the rest of the Kardashian family celebrated the holiday together under one roof. Fans suspected Khloe and Tristan might've steered clear of the rest of the Kardashian-Jenner clan due to lingering tension over Tristan's cheating on Khloe hours before she gave birth, but Khloe just set the record straight.
Advertisement – Continue Reading Below
Fans dragged Tristan Thompson in the above Instagram post that he shared with Khloe and True, but Khloe wants everyone to know there was no foul play in her decision to spend Turkey Day away from the rest of her family.
"Y'all are reaching now. I've spent the past 3 years in Cleveland for Thanksgiving. Not sure why people are trying to create drama between my family and I," Khloe tweeted on Friday. My sisters and I are perfectly fine thank you! All of their families were able to travel but TT being in season, he can not."
She later added that, "The truth is never as fun as some story some of you like to create. So here we goooooooooooo!! Happy Thanksgiving I guess lol."
Hard feelings definitely appear to be fading between the Kardashians and Tristan. He was photographed chatting and laughing with Kendall Jenner at the Cavaliers v. 76ers game yesterday, and he's reportedly been re-welcomed into the family for being such a good father to True.