[dp_demo_ad_fullx90]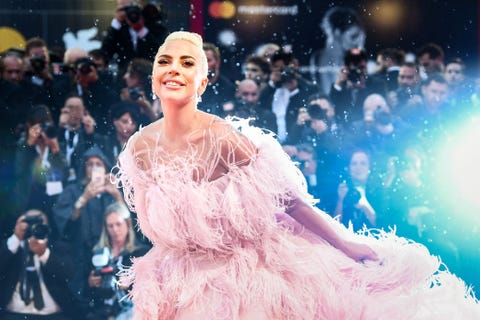 Getty ImagesFILIPPO MONTEFORTE
After a dramatic entrance to the Venice Film Festival yesterday, Lady Gaga came back this evening in the kind of statement gown that commands your attention for her A Star Is Born festival premiere. Gaga arrived by boat wearing a giant, shaggy, pale pink princess dress. She got some assistance to get off the dock, over to car and then to the red carpet.
Advertisement – Continue Reading Below
The rain did not deter Gaga from working it:
Gaga started the day with her co-star Bradley Cooper wearing a sleeveless white dress for the more casual photo call. Paired with Gaga's platinum hair, the look was very Marilyn Monroe in The Seven-Year Itch.