[dp_demo_ad_fullx90]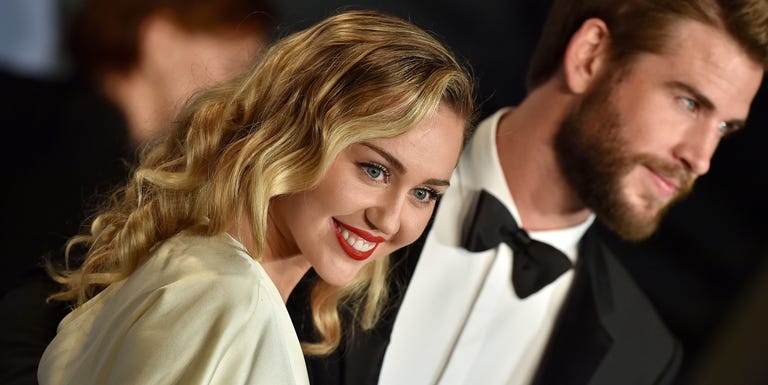 Getty ImagesAxelle/Bauer-Griffin
Liam Hemsworth, presumably aware of the fact that a questionable Australian tabloid's claims that he and Miley Cyrus ended their engagement have been spreading across news outlets this morning, took a quick second to break his Instagram silence about the whole thing. He posted a video of himself pranking Cyrus while driving, the two peak coupley and cute. The not-so subtle message? We're still together and fine, don't worry:
Advertisement – Continue Reading Below
It's not clear when the footage was taken, but Cyrus and Hemsworth have both shared footage of Hemsworth's pranks on Cyrus before, earlier this spring. Cyrus also talked about living with Hemsworth and why she can't get back at him during her appearance on Jimmy Kimmel Live! at the start of May. "I'm obviously very loud so I'm not good at scaring people because I'm like—" Cyrus hiss-laughs manically, "And he's like 'I can hear you back there behind the door.'"
Advertisement – Continue Reading Below
The rumors that Cyrus and Hemsworth split broke days after Cyrus took down all her Instagrams last Friday. Cyrus never stopped following Hemsworth though and still does now. He also follows her, and all of Hemsworth's photos of Cyrus remain on his Instagram page. The publicity stunt Cyrus is pulling probably has more to do with the launch of a new project imminently than a change in relationship status.
Advertisement – Continue Reading Below
Advertisement – Continue Reading Below