[dp_demo_ad_fullx90]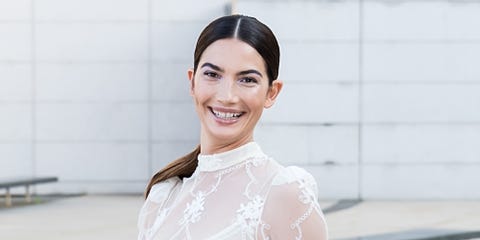 Getty ImagesGilbert Carrasquillo
Lily Aldridge is officially expecting. The 32-year-old Victoria's Secret model announced the news on Instagram Sunday afternoon with a post showing off her growing belly in a bikini.
"🤗🤗🤗 SURPRISE🤗🤗🤗," she captioned the selfie, which she took from a high angle to put her bump on full display.
Advertisement – Continue Reading Below
Aldridge is married to Kings of Leon's Caleb Followill. This will be the second child for the couple, who are already parents to six-year-old Dixie Pearl Followill.
Advertisement – Continue Reading Below
"I was so one way before I had my daughter [Dixie], and after I had my daughter, something switched in me and I totally changed my fashion," Aldridge told People in 2016 of how becoming a mom the first time changed her style. "I was less scared to make choices that people may not like. I realized, 'I don't care.' If I want to do something fun or if I want to try something new I'm gonna try it and if people don't like it that's okay."
Congratulations to the whole family!