[dp_demo_ad_fullx90]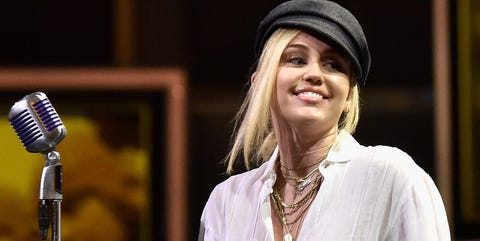 Getty ImagesFrazer Harrison
Months ago in July, Miley Cyrus fully erased her Instagram and made her avatar black. It was a move that other artists, including Taylor Swift and Zayn Malik, had made to announce to fans that a new era of music (or more literally, a new album) was coming. But Cyrus didn't unveil any new singles days after purging her social media accounts. She left her accounts untouched up until this past month, and she gave no hint of new music coming until this morning. Cyrus posted a video of a broken heart to her Instagram and Twitter, tagging songwriter, DJ, and record producer Mark Ronson. She captioned it, "11/29," so there's your big music drop date.
Advertisement – Continue Reading Below
Cyrus also changed her icon to be the broken heart disco ball from her teaser image—all signs of a coordinated move across her platforms to introduce her new sound.