[dp_demo_ad_fullx90]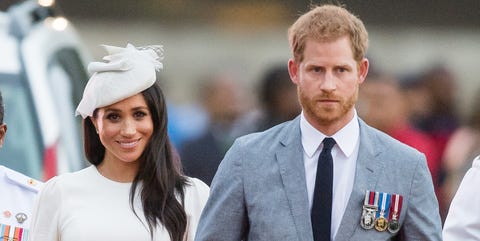 Getty ImagesSamir Hussein
Meghan Markle is pregnant with her and Prince Harry's first child. And now that they're a party-of-three-to-be, it seems like their modest (by royal standards) cottage at Kensington Palace no longer fits the bill.
Prince Harry and Meghan Markle currently live in the two-bedroom Nottingham Cottage on the Kensington Palace property, but they're apparently seeking a larger space. According to the Daily Mail, a royal source on the inside anticipates that the Duke of Gloucester—the Queen's cousin—and his wife Birgitte will soon move out of their luxurious 21-bedroom flat in the castle so the Duke and Duchess of Sussex can have more room to raise their family.
Advertisement – Continue Reading Below
There's just one caveat: Harry and Meghan reportedly don't even want the prime real estate because it's right next door to Prince William and Kate Middleton's home.
"Harry and Meghan want to move, and need more space, but they don't want to live next door to William and Catherine," says the Daily Mail's source. "They will soon have separate offices and separate lives, so it would make sense for them to live further afield. There is no reason why their London home has to be at Kensington Palace. There are plenty of other options, including using their own money to buy their own place."