[dp_demo_ad_fullx90]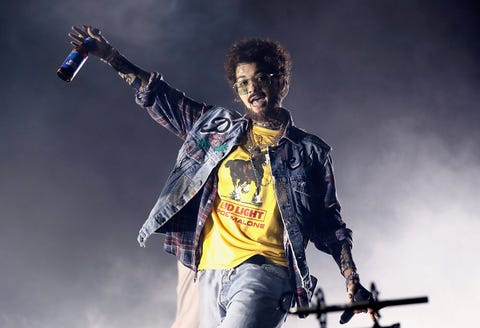 Getty ImagesJohn Phillips
This is Rita Ora:
Advertisement – Continue Reading Below
This is Post Malone:
I have never mentioned them in the same sentence, nor have I ever thought about them in remotely the same time period before. They are both musical artists and humans and I believe that is the end of the list of similarities. If you told me they had both met Jay-Z at some point I'd say, "Sure, that sounds right."
All that changes today.
Pop quiz! Who is this?
Answer: It's Rita Ora as Post Malone!
Rita attend the KISS Haunted House Party at Wembley dressed as the Beerbongs and Bentleys rapper for Halloween today. (Remember, London is in a different time zone so it is already Halloween there.) Check out the specificity of this look: the grills, the beer, the cigarette, the hair, and, of course, the tattoos!
Advertisement – Continue Reading Below
Honestly, every other celebrity costume for this year has a high bar to hit. Throwing on a high ponytail and carrying around a pet pig for an Ari look just won't cut it. The gauntlet has been thrown. To paraphrase Post, now they always say "Congratulations," Rita Ora, Halloween is "Better Now," you "Rockstar." Go get yourself some "Candy (Paint)."