[dp_demo_ad_fullx90]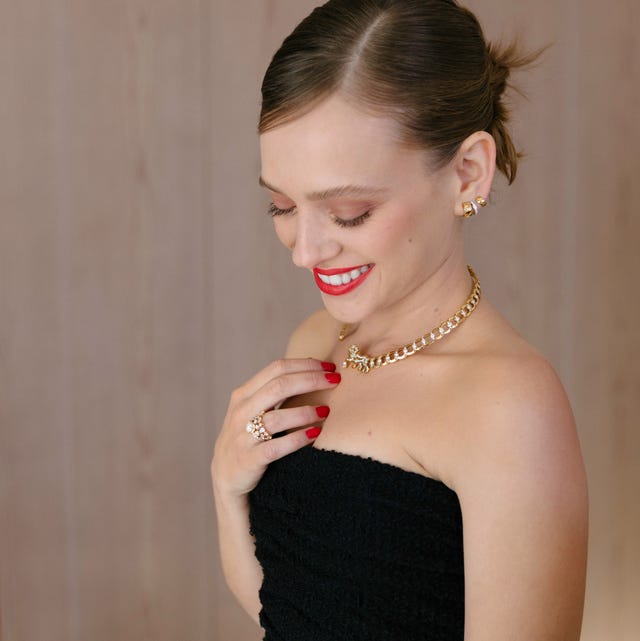 Courtesy of CHANEL/Hannah Choi
The Golden Globes looked a little different this year, as the coronavirus pandemic kept most of this year's nominees isolated at home. But that doesn't mean there was a dearth of glamour, and Unorthodox star and Best Actress in a Limited Series nominee Shira Haas brought elegance to the broadcast with a little help from Chanel. Below, she takes us through her evening, from working with makeup artist Kate Lee to donning Chanel fine jewelry and the perfect black gown.
Advertisement – Continue Reading Below
1
"I was so honored to be able to wear this dress. It felt like the perfect Chanel combination of classic while also being sexy and fun."
2
"Do I need to choose one?!"
3
"So many beautiful options."
4
"This was our take on a classic red lip. Our inspiration was strawberry red. It was refreshing and the perfect pop of color for the night."
5
"A few final touches with the amazing makeup artist Kate Lee."
Click here for Lee's breakdown of Haas's berry-inspired look.
6
"Stunning jewelry! I'm particularly obsessed with the lioness necklace. While it was clear from the beginning that this was the necklace I was going to wear, it was also very meaningful as my next project is titled Lioness in which I will portray a young Golda Meir."
7
"My hair artist Mara Roszak and I went for a sleek pulled back look. We wanted to keep it clean and modern to let the dress, jewelry, and makeup shine!"
8
"The sun is about to go down and the show is about to begin. I am taking in the last few seconds and starting to feel the butterflies before the show."
This content is created and maintained by a third party, and imported onto this page to help users provide their email addresses. You may be able to find more information about this and similar content at piano.io
Advertisement – Continue Reading Below