[dp_demo_ad_fullx90]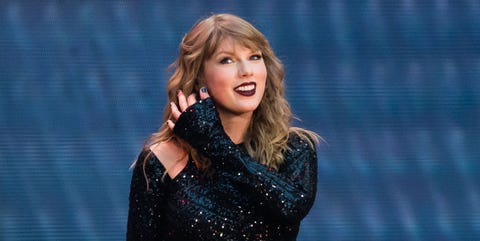 Getty ImagesSamir Hussein
News of Taylor Swift and Joe Alwyn's relationship first broke in May 2017, and since then the two have been notoriously private about their relationship. Hungry for an update? They're still together! A Taylor Swift fan account just captured a rare (and very public) sighting of the couple.
While a Swiftie was attending an after party in Los Angeles last night, she caught sight of Swift and Alwyn keeping a low profile in the background.
Advertisement – Continue Reading Below
For the event, Swift was wearing a black one-shoulder bodycon dress with her signature blonde locks tied into a relaxed pony. The after party was to celebrate the premiere of The Favourite, a Queen Anne-era film which stars Alwyn as a character named Masham. The film (out November 23) also stars Emma Stone, Olivia Colman, and Nicholas Hoult.
For Swift and Alwyn, having date night in such a public sphere is a rarity. The two were last spotted in September of this year on their way home from a night out, but managed to keep their faces turned away from the cameras.
Hopefully Alwyn's new high-profile film means more sightings of the couple!