[dp_demo_ad_fullx90]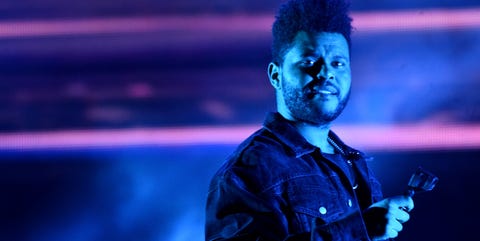 Getty ImagesSteven Ferdman
Bella Hadid took a break from Victoria's Secret Fashion Show prep in New York City last night to be with The Weeknd in Canada at his Toronto concert. It was a cute supportive girlfriend gesture…and one that came with a surprise awkward moment during the show. While The Weeknd was singing on stage, a girl threw a bra on stage. "You're going to get me in trouble out here, you guys," he quipped since Hadid was there in the back.
Advertisement – Continue Reading Below
The Weeknd picked the bra up and raised it before the crowd. Then he tossed it out to them and resumed his singing as if the incident never happened:
Hadid seemed unfazed throughout the show. She was seen smiling and dancing in the back, even when The Weeknd directly serenaded her.