[dp_demo_ad_fullx90]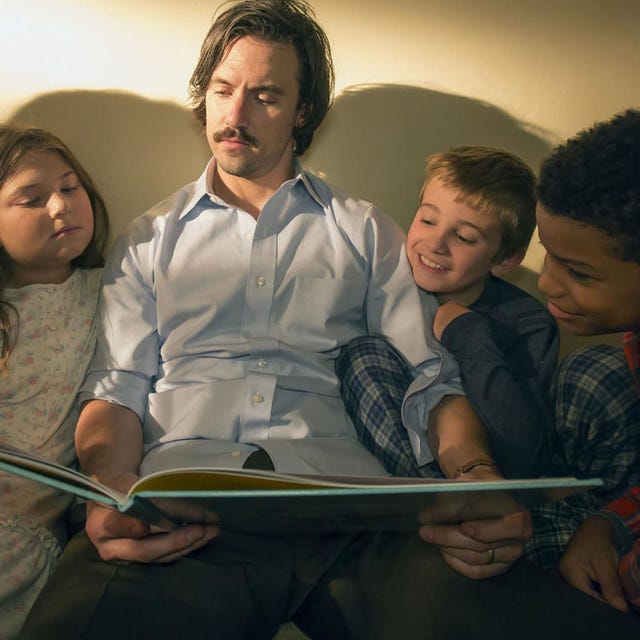 NBC
Not sure what you'd call someone whose eyes widen with excitement when they've found a new emotional drama TV series to watch, but whatever it is, IT ME.
Hi, I'm Nerisha and I have an ongoing (toxic?) relationship with emotionally manipulative TV shows. I like to ugly cry in the comfort of my dark, candle-lit bedroom. And I don't mean just any ugly cry. I reach Kim Kardashian, nobody-wants-to-see-that levels—face and eyes swollen, with gooey snot running down my face. I couldn't tell you exactly when my obsession started, but I'd like to believe it began somewhere in my angsty teen days with Degrassi's gut-wrenching plot twists and deaths. Degrassi prepared me for the trauma I'd eventually put my heart through, thanks to other extremely dramatic shows like The Wire, Friday Night Lights, This Is Us, and more.
In need of a good cry, or just a new show to binge on the weekends? Ahead, nine of the best emotionally manipulative shows, from yours truly, an ugly-cry expert. Grab your tissues and a glass of wine—you'll need it.

Warning: Spoilers ahead. Read only the first part of each description if you want to watch the show unspoiled. You've been warned!
Advertisement – Continue Reading Below
1
A Million Little Things
Why you should watch it: After a tragic suicide, a group of friends from Boston is left to pick up the pieces and move on—but what does that look like? Twists and turns force them to have conversations they wouldn't normally have, uncovering truths about themselves and spiralling into all the other drama that comes with adult friendships.
Saddest moment to watch: A Million Little Things will tug at your heartstrings out the gate, but the moment that really caused my eyes to well up was the father–daughter dance from episode 2. In the aftermath of Jon's death, his friends come together to accompany his daughter, Sophie, to the dance. Rome (one-third of the "Band of Dads") even performs a dance routine with her.
2
Grey's Anatomy
Why you should watch it: I'll start off by reminding you that Grey's Anatomy is a Shonda Rhimes show (the very first, in fact), and if you've been a fan of Rhimes long enough, you'll know that she has no problem killing off your favorite characters. Grey's Anatomy is a medical drama that follows the life Meredith Grey and a group of surgical interns at the fictional Grey Sloan Memorial Hospital in Seattle, so death and trauma—for the main characters, as well as the patients they operate on—is commonplace. Each episode is a heartstring-tugger, and just when you think Rhimes has given you a break from a night-long weep session: Boom, another tragedy.
Saddest moment to watch: McDreamy's death is by far the saddest episode in the show's 15-season run. I won't say anything more but grab your tissues and a glass of wine because this death is rough.
3
The Wire
Why you should watch it: You can't call yourself a Michael B. Jordan (or an Idris Elba) fan if you've never watched an episode of The Wire. The five-season drama explored the Baltimore drug scene through the lens of both drug dealers and law enforcement. The series examines the systematic inequalities inner city youths face, still far too relatable to this day.
Saddest moment to watch: There are way too many sad moments, but I'm sure every Wire fan can agree that Wallace's (MBJ) death is one we're still recovering from. Wallace attempts to leave the drug game and ends up being killed in his own home by two of his close friends. What!!!!!!!!!!!!!!!!!
4
This Is Us
Why you should watch it: My friends warned me that binge-watching This Is Us in one sitting was an emotional rollercoaster I didn't want to get on, but I did it anyway, and they were right. This Is Us chronicles the life of the Pearsons across decades as we learn about the family growing up in the '80s, and then see them dealing with loss and love in the present day. The first season basically forces you to fall in love with every character, which is, as you'll know, a recipe for a very sad audience.
Saddest moment to watch: Imagine narrowly escaping a burning house with just few burns and heading to the hospital to treat said burns—only to die from a heart attack caused by smoke inhalation. This Is Us fans were never the same after this major character died, and neither were the rest of the show's characters.
5
Parenthood
Why you should watch it: Parenthood walked so This Is Us could run. Like its NBC successor, Parenthood chronicles the life of one family, the Bravermans. Every family goes through trials and tribulations, which is exactly what makes this series so relatable and stellar: Cancer, bullying, abortion, and death are all covered throughout its six-season run.
Saddest moment to watch: After Amber is rejected from Berkley, she begins to spiral out of control, leading to a serious car accident that could have claimed her life. Zeek, her grandfather, pulls Amber out of her misery with a speech that will kick you in the chest. Zeek tells Amber that while he was in Vietnam, his dream was to return home safely to start a family and have grandkids. "I dreamt you, Amber…You do not have my permission to mess with my dreams," he says. Cue sobbing.
6
Friday Night Lights
Why you should watch it: Clear, dry eyes don't exist when you're watching Friday Night Lights. While it's set in a football town, the show focuses more on life off the gridiron, from heartbreak and injuries to family conflicts and high-school tension. Plus, we can always depend on Coach Eric Taylor (Kyle Chandler) to give us stirring pep talks that always seem to arrive at the right time.
Saddest moment to watch: Pilots can be slow, but Friday Night Lights captivated its audience almost immediately. In the very first episode, Jason Street, the star quarterback, suffers a sudden spinal cord injury, which threatens his very bright future. From there, we knew Friday Night Lights would be no walk in the park.
7
Orange Is The New Black
Why you should watch: Poussey, that's it. Orange Is The New Black starts off with Piper's (Taylor Schilling) story, but once she arrives at Litchfield Correctional Institution, Piper takes a backseat to the fascinating characters also at the prison. Each episode teaches us something new about the characters and how they ended up in Litchfield. The tears will keep coming as you become more invested.
Saddest Moment to Watch: Poussey's death is probably one of the most heartbreaking TV death's I've ever experienced. She was one of the most loved characters for her charm and humor and died after peacefully protesting the unfair treatment of the women in Litchfield.
8
The Handmaid's Tale
amazon.com
Why you should watch it: The Handmaid's Tale is a show you have to mentally prepare yourself to watch, especially if you're a woman. The series concentrates on the subjugation of women in a fictional (but inspired by real life) future version of the United States called Gilead. You might have to take a break every now and then, but it's so good you'll keep coming back for more.
Saddest moment to watch: As a form of punishment for engaging in a sexual relationship with another woman Ofglen (played by Alexis Bledel) is forced to watch her lover die. Then she is whisked away and wakes up in a room to discover her clitoris has been surgically removed.
9
BoJack Horseman
Shout! Factory
amazon.com
Why you should watch it: Not sure how an animated series about a horse can cause so much pain to IRL people, but here we are. The main character, BoJack, is an alcoholic who was on top of the world as the star of a hit series in the '90s but can't quite find happiness. His toxic behaviors and hunger for relevancy only reveal how damaged he truly is.
Saddest moment to watch: In the season 3 finale, a deeply depressed BoJack hops in his car to clear his mind, closes his eyes, and lets go of the steering wheel. BoJack is seemingly ready to end his life, but as Nina Simone's "Star" plays, he sees a group of horses running—and that gives him a sense of hope.
Advertisement – Continue Reading Below