[dp_demo_ad_fullx90]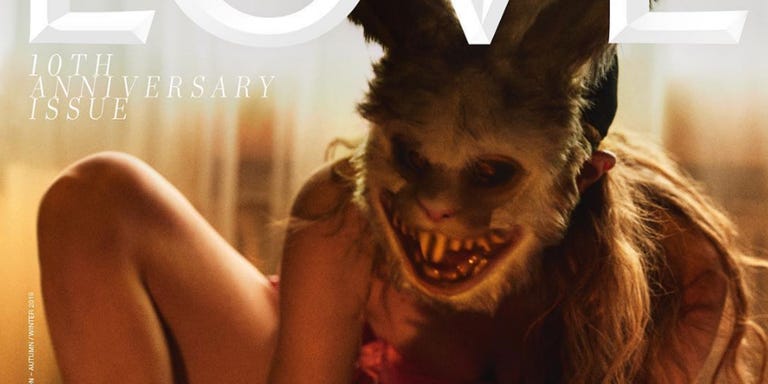 InstagramMikael Jansson for Love Magazine
For its 10th anniversary issue, Love magazine decided to change it up. Instead of having Gigi Hadid's beautiful face on their cover like everyone else, the team decided to have her pose in a terrifying evil bunny mask instead (with a cute puppy to even out the horror). So here she is, giving Donnie Darko vibes with great hair, in her most nightmare-inducing magazine cover yet.
Advertisement – Continue Reading Below
Hadid has done a ton of magazine covers and editorials at this point in her career, but this will likely be the only one where she's styled like this. At least the dog looks unbothered.
Advertisement – Continue Reading Below
She has a second Love magazine cover, by the way, where she looks perfectly pretty and normal. It's a nice palette cleanser after the bunny one: