[dp_demo_ad_fullx90]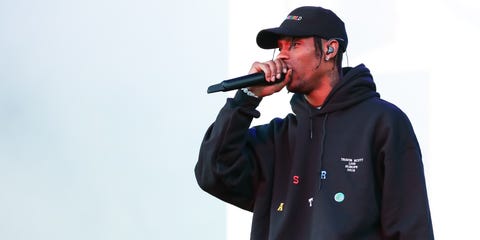 Getty ImagesCarla Speight
Houston-born Travis Scott made a pit stop in his home town yesterday to attend a political rally for Beto O'Rourke, who is running as the DNC's nominee against Republican incumbent Ted Cruz in the 2018 Texas U.S. Senate race.
Taking a day off from all things Astroworld and Kylie Jenner, Scott—megaphone in hand—urged the importance of voting to the young people in the crowd.
Advertisement – Continue Reading Below
"I just want to reiterate real quick…all the kids, we just need to go out and hit these polls," he said. "Only us from 18 and up, we can change the world."
Watch his full address below.
At the rally, Scott took the time to pose for photos with O'Rourke and fans alike, giving O'Rourke his full endorsement just a few days after Lebron James was spotted wearing a Beto O'Rourke campaign hat.
This wave of celebrity endorsements is part of a final push before the midterm elections on November 6.