[dp_demo_ad_fullx90]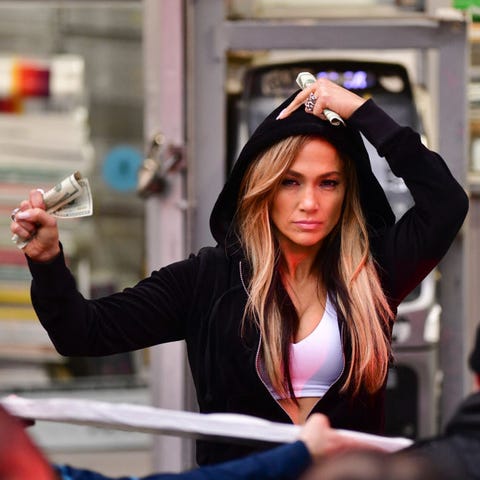 James DevaneyGetty Images
On Monday, January 13, the Oscar nominees were announced in 24 categories. But when Jennifer Lopez's performance in Hustlers failed to secure a nomination in the Best Supporting Actress race, many longed to seek solace in Ramona's fur coat.
As predicted, it didn't take long before Twitter began seeking justice. After all, the singer and actress previously picked up nominations from the Golden Globes, Screen Actors Guild, and Critics' Choice Awards, a trifecta of pre-cursors to an Oscar nod. Alas, she didn't join the likes of Kathy Bates (Richard Jewell), Laura Dern (Marriage Story), Scarlett Johansson (Marriage Story), Florence Pugh (Little Women), and Margot Robbie (Bombshell) in the Oscars category.
When the movie hit theaters in September, Twitter raved about Lopez's portrayal of Ramona, a stripping, scheming heroine for 2019. But on Oscar nominations morning, Lopez found herself amongst another crop of talented performers who had been snubbed, including Awkwafina (The Farewell), Lupita Nyong'o (Us), and Adam Sandler (Uncut Gems). Plus, the internet also took issue with a the lack of female directing nominees, omission of Frozen II, and erasure of Beyoncé's "Spirit."
In reaction to Lopez's snub, Joseph Longo (a writer and J. Lo stan who infamously encouraged an entire flight to watch Hustlers) tweeted a photo of Ramona flipping off the camera. That image basically summed up Twitter's response to the Academy. Here, a collective sampling of outrage to lean on during this difficult time.
We would like a word with the Academy.