[dp_demo_ad_fullx90]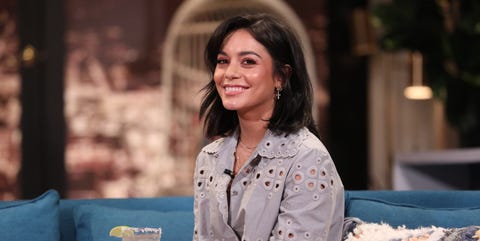 Getty ImagesE! Entertainment
Vanessa Hudgens is officially on board for a The Princess Switch sequel. Her Christmas-themed, royal version of Model Behavior has been very popular on Netflix, and she recently reported to Glamour that she'd be up for round two. Minor spoilers ahead!
Advertisement – Continue Reading Below
"I honestly don't even know where [a sequel] would go, because we already got our happy endings," she told the outlet. "We'd have to create more conflict, or maybe there would be a third twin. Spruce things up a little bit. I have no idea."
But with that being said, Hudgens still thinks a sequel could happen.
"I'm going to leave that one up to the writers, but I know that I had so much fun doing it…The characters are so sweet that I would definitely be on board."
"Definitely be on board" definitely sounds like a step in the right direction.
If you've been living under a rock, The Princess Switch is about a duchess who switches places (à la The Parent Trap) with a common baker (who looks like her identical twin) so they can see what it's like to live in the other's shoes. Spoilers aside, it's shaping up to be an instant classic Christmas rom-com.
The Princess Switch is streaming on Netflix now.