[dp_demo_ad_fullx90]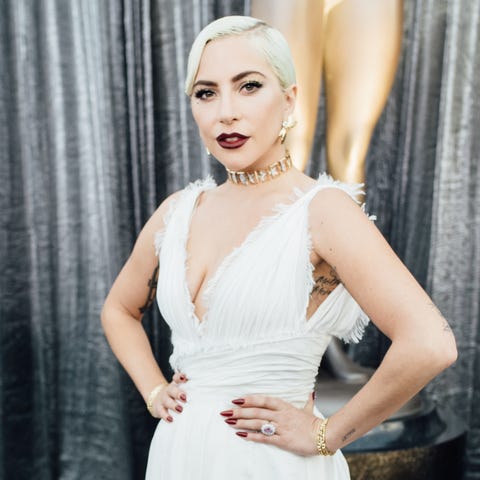 Getty ImagesEmma McIntyre
Lady Gaga split with her fiancé Christian Carino earlier this month. There was no long, dramatic story, but their quiet breakup did happen in the middle of awards season and before the Oscars, where Gaga can take a date.
And Gaga will still use her plus one spot for someone special. The Best Actress nominee will be joined on the red carpet tomorrow night by longtime manager, Bobby Campbell, per The Blast. She is also said to be keeping the ceremony a family affair by bringing along some of her relatives.
Campbell is a major force behind Gaga's creative team, Haus of Gaga, and has worked with the singer since she split with her former manager, Troy Carter, in 2013. He has remained by her side since.
Some wondered if Gaga might be bringing along Bradley Cooper, her A Star Is Born co-star, as her date tomorrow night; after all, they are performing earworm "Shallow" together at the ceremony. The two have a pretty supportive friendship, but Cooper will likely be taking his wife, Irina Shayk, as his date.
Carino was Gaga's date to the Golden Globes and the Screen Actors Guild Awards in January. But she was at the Grammys without him or her ring, signaling a possible change in her relationship status.
It makes sense that Campbell stepped up; he is used to being Gaga's main man in front of the camera. He has already proven a worthy red carpet partner with photos like these from the Toronto Film Festival in 2017 and 2018:
Gaga also wrote on Twitter that the two are so close, they got matching tattoos. "Happy Valentine's Day," she wrote. "A tattoo toast to "la vie en rose" by the beautiful Winterstone my spinal cord is now a rose…plus I got my name, written in music matching my bestie and manager @bobby_campbell."