[dp_demo_ad_fullx90]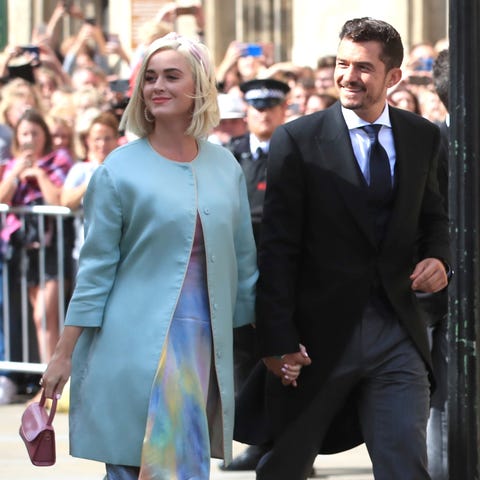 Peter Byrne – PA ImagesGetty Images
Katy Perry and Orlando Bloom almost planned their wedding for this holiday season, but Us Weekly reports the couple just postponed the date. The two originally had hoped to have a December wedding, a source told Us, but "they changed the timing due to the location they want."
Their decision to delay the nuptials has nothing to do with relationship instability. "They're beyond in love," the source asserted.
Perry and Bloom are planning two ceremonies in two different locations. "They're going have one local wedding party, and the other will be a destination wedding party," a source told the outlet.
Bloom proposed to Perry on Valentine's Day this year. The two dated on-off, originally starting their romance in early 2016 and then taking a break in February 2017. They got back together in February/March 2018.
Perry spoke back in June about why the two weren't rushing their wedding planning and instead just building their relationship. "Well yeah, one step at a time," Perry told KISS Breakfast with Tom & Daisy when the hosts asked about her wedding preparation. "Definitely trying to, like, lay the good emotional foundation for the lifetime of commitment, which is, like, a big deal, you know?"
Bloom spoke in August about their relationship, hinting too at the importance of them feeling confident in it before they walk down the aisle. "It's important to me that we are aligned—I've been married and divorced and I don't want to do it again," Bloom said. "And we're both fully aware of that. She's remarkable and so I'm always so impressed with that and I'm encouraged."