[dp_demo_ad_fullx90]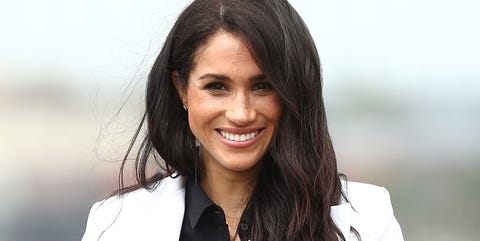 Getty ImagesMark Metcalfe
Meghan Markle and Prince Harry have had a pretty intense week with five days full of engagements and travel during their royal tour of Australia. Today, the two were both due out to watch the cycling event at the Invictus Games, which just began yesterday. But only Harry is going to the morning event. Kensington Palace has just informed royal reporters that Meghan will miss it to get some extra rest after a late night (the Invictus Games opening ceremony started late due to weather)…and will be skipping some other events too to preserve her stamina, particularly in light of her just-announced pregnancy. This was a decision the couple made jointly.
Advertisement – Continue Reading Below
"She's feeling fine but resting," a royal source told reporter Emily Nash of Meghan's condition today. A source told Daily Mail's Rebecca English similar, saying the Duchess of Sussex is fine, and they just want to "pace" her because the two do have a lot of events left.
Meghan is due to still attend the afternoon reception that the Prime Minister will host for them. But she will also skip some if not all of the events for two's planned visit to Fraser Island tomorrow. The two were supposed to visit the island's rain forests, attend a Welcome to Country Smoking Ceremony with the Traditional Owners of K'gari, the Butchulla People and the Premier of Queensland, visit one of the island's lakes, then ultimately travel to Kingfisher Bay by boat to walk the beach there. A lot and on particularly tricky terrain, as Fraser Island is the largest sand island in the world.
Harry will be at all the events although Meghan will travel with him to Fraser Island, so there's a possibility she may accompany him on some engagements still.
Advertisement – Continue Reading Below
As the royal aide told Nash though, "After a busy programme, The Duke and Duchess have decided to cut back The Duchess's schedule slightly for the next couple of days, ahead of the final week and a half of the tour. The Duke will attend the cycling as scheduled this morning, and The Duchess will join him for this afternoon's engagements. The Duke will continue with the engagements on Fraser Island as planned."
The Palace has not announced whether any engagements beyond day 6 and 7 of the tour will be changed at this point, though the possibility remains.