[dp_demo_ad_fullx90]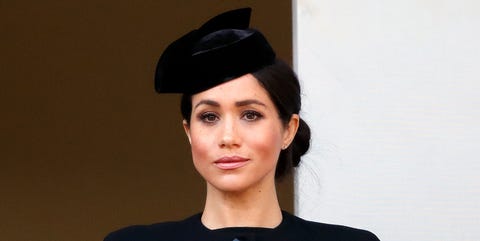 Getty ImagesMax Mumby/Indigo
A sensational new report in the Express today claims that, per an apparent request from Prince Harry, Meghan Markle will need to play down her acting skills at the royal family's Christmas celebration in Sandringham this year. Everyone needs to, in fact, so the Queen can win her annual game of Charades.
Advertisement – Continue Reading Below
"The Duchess has to resist that American urge to win at everything," a royal aide told the outlet. "The whole family likes to play charades on Christmas night, and she must never beat the Queen, who is a fine actress herself." Okay then…
Letting the Queen win Charades is just one of several royal Christmas quirks. The outlet additionally reports that Duke and Duchess of Sussex, along with everyone else, will receive a call from the Queen's Equerry precisely one week before Christmas telling them the exact time they are supposed to arrive.
Queen Elizabeth reportedly likes to stagger the arrivals of her guests, and it is expected that Prince Harry, Meghan Markle, Prince William, and Kate Middleton will all arrive together, trailed by Prince Charles and Camilla, Duchess of Cornwall. The Queen and Prince Philip arrive last, as they are the most senior members of the family, and royal protocol dictates it.
This isn't Meghan's first Christmas with the royals, but it is her first as a married royal family member. Meghan spent last Christmas with Prince Harry and the royals as just his fiancée. It was an exceptional, headline-making invitation from the Queen, given Kate had to wait until she married into the family before she was invited to Christmas at Sandringham.
Advertisement – Continue Reading Below
This Christmas also holds particular significance for Meghan. Aside from it being her first Christmas married to Prince Harry, Meghan's mother Doria Ragland has also reportedly been invited by the Queen to spend Christmas with the royal family at the Queen's Norfolk estate. A source close to the family told Daily Mail that the invitation is a "mark of [the Queen's] respect" for Meghan.