[dp_demo_ad_fullx90]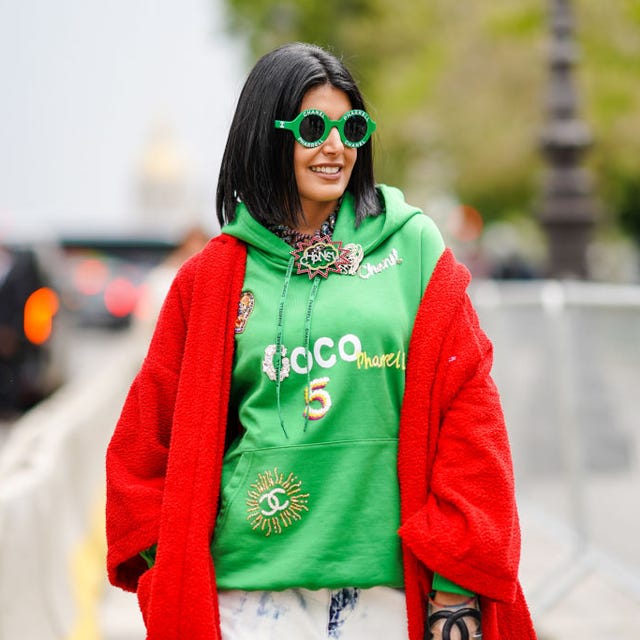 Edward BerthelotGetty Images
Each fall season, turtlenecks, bomber jackets, and scarves get all the love, but the hoodie is the true star of the autumn season. The now fashion-approved hoodie is no longer relegated to loungewear, athleisure-wear, doing laundry-wear or Sunday scaries-wear—it's fashun and should be treated as such. Dress it up with a leopard midi skirt, trousers and a pair of heeled booties, or joggers if its the cozy girl look you're going for.
Ahead, the ten best hoodie brands to shop on this season.
1
Cropped hoodie
J. Crew leveled-up the simple grey hoodie by making it thiccc with flare sleeves for a subtle fashun touch. 
2
Champion UO Exclusive Hood Logo Hoodie Sweatshirt
Champion
urbanoutfitters.com
$69.00
Champion was legendary before it arrived at Urban Outfitters, but the cool-kid brand made it even more exciting. Now, the once-simple athletic hoodies come in vibrant colors with a can't-miss Champion logo on the brim of the hood. 
3
Hanes Women's Sport Performance Fleece Pullover Hoodie, Awesome Blue Solid/Awesome Blue Heather, S
A simple, comfy hoodie that can be at your doorstep in two days? I'll take three. 
4
Sportswear Windrunner Jacket
Nike
nordstrom.com
$65.98
Perfect for those misty morning runs, this iteration of the original 1978 Windrunner is a lightweight, breathable hooded jacket with adjustable toggles for a snugger fit. 
5
Hooded sweatshirt with Gucci Tennis
Gucci
gucci.com
$2,980.00
For when you can't decide if you want to wear a hoodie or a cardigan, Gucci gave you both.  
6
NICCE Womens Mercury Hood | Yellow
Nicce
nicceclothing.com
£55.00
A bright yellow hoodie is the perfect way to feel comfy AF but cool at the same time. 
7
Daniëlle Cathari Pullover Hoodie
Adidas Originals
nordstrom.com
$120.00
Sure, you can buy a simple Adidas hoodie or a deconstructed version of the classic silhouette, courtesy of frequent Adidas collaborator Danielle Cathari. 
8
Fyola neon printed cotton-jersey hoodie
Acne Studios
net-a-porter.com
$380.00
All eyes will be on you in this highlighter green hoodie, and for $300, you wouldn't want it any other way.
9
Hooded Sweatshirt
The oversized fit and kangaroo pockets make this classic H&M hoodie a staple year-round. 
10
Flannel Cascade Hoodie
Monse
shopbop.com
$1,150.00
Monse has a knack for making basics not basique, like this quirky, offbeat hoodie that replaces one sweatshirt sleeve with a flannel one.