[dp_demo_ad_fullx90]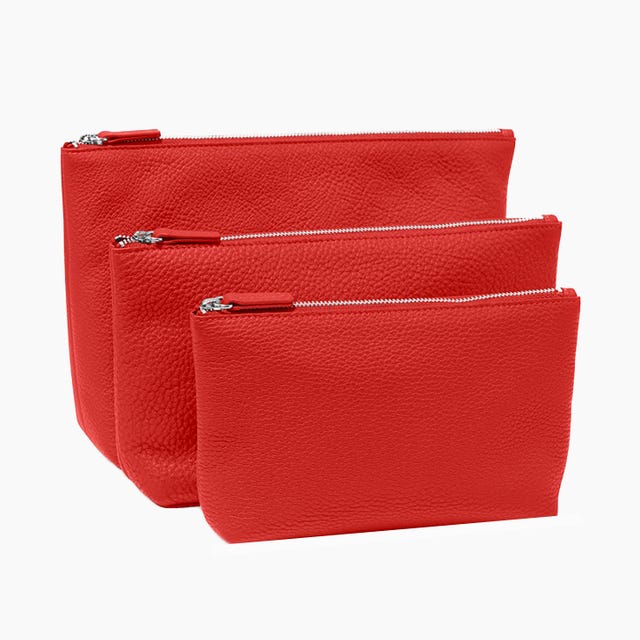 Courtesy
The world might be disorderly, but your purse doesn't need to be. If your favorite handbag became a dumping ground for everything you considered essential, now's the time to reevaluate your setup and Marie Kondo your accessory. The best way to tackle this daunting project is by using clever organizers that help you find what you need, when you need it. Check out our top ten picks, here— and remember to only keep items that spark joy.
Advertisement – Continue Reading Below
Best All-Around
Black Moroccan Purse Organizer
In.Bag
containerstore.com
$26.99
Top-rated by customers for its whopping seven interior pockets, two side pockets, and the ability to expand, this organizer will meet all of your needs. For the woman on the go, your life is now complete. 
A Customizable Option
Tote Felt Purse Insert
JennyKrafts
etsy.com
$35.00
This purse organizer completely caters to your specific needs. Sold on Etsy, it comes in over twenty colorS, an abundance of sizes, and ranges in materials from felt, wool, to fabric. Yes, you really can have it your way.
The Fashion Insert
Tote Organization Insert
Cuyana was founded by two women who want you to have quality pieces that you will love forever. This sustainable choice is crafted to accompany their tote bag, with sections for your water bottle, keys, laptop and everything in between.
The Convertible
The Deluxe
ToteSavvy®
totesavvy.com
$95.00
ToteSavvy's slim organizer was made with parents in mind, but it's ideal for anyone trying to tidy up their bag. Made of nylon fabric, it's easy to wipe down, includes a plush-lined pocket for your laptop, and even has a cooler section for your lunch— genius! This attention to detail will shave minutes off of your day.
The Most Affordable
Multifunctional Organizer
Lian LifeStyle
walmart.com
$5.99
Roomy, secure, functional, and affordable! If you're looking to stay organized for under $10, this is your best bet. This no-fuss product has a multitude of pockets that keeps everything in place.
Looks Great On Its Own
Universal Tote Insert
Mark & Graham
markandgraham.com
$59.00
Compartmentalize your life in four smart sections with this organizer that looks just as good by itself, but even better inside your tote. This nylon insert has handles to easily transfer it from bag to bag. You can even go the extra meticulous mile by monogramming your initials.
Best For Tech Gadgets
Arlo Large Tech Pouch
Dagne Dover
nordstrom.com
$48.75
Dagne Dover's cult favorite bags are designed with unique compartments that can help the most organized person you know get extra organized. They make specialized bags, like this tech pouch, so you'll never get your wires crossed again.
Best Leather Pouch
Standing Pouch Trio
Leatherology
leatherology.com
$220.00
This trio of leather pouches make organization chic. Made of the softest, full-grained leather and lined with water-resistant fabric, these standing pouches can hold everything from lip balms and pens to an oversized laptop.
Best Mini Organizer
Mini Felt Purse Organizer
Mochi Things
mochithings.com
$32.26
Not into carrying large totes, but still want to keep your mini bag organized? Try this compact number that offers thoughtful details, such as its minimal top handle and felt construction, which is resistant to pilling.
Best Clear Pouch
Clarity Pouch Small
Truffle
truffleco.com
$40.00
Stay accountable with your organization skills with Truffle's clear pouches. They are especially useful when traveling through TSA.
This content is created and maintained by a third party, and imported onto this page to help users provide their email addresses. You may be able to find more information about this and similar content at piano.io
Advertisement – Continue Reading Below