[dp_demo_ad_fullx90]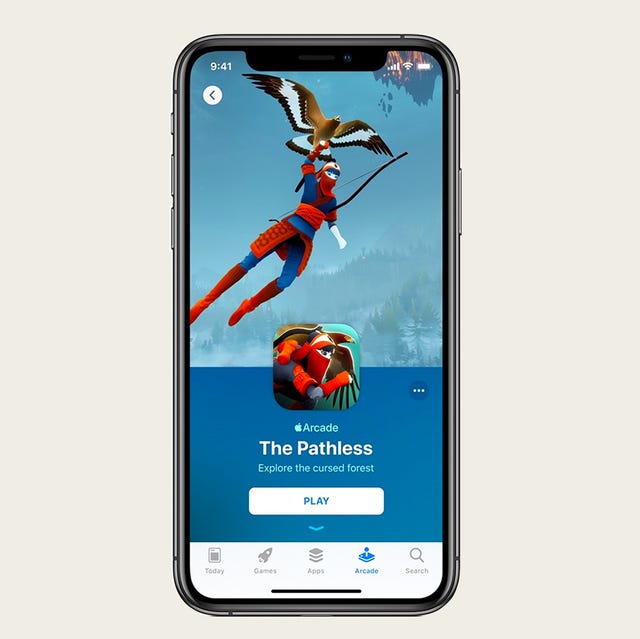 Courtesy
Now that we have over five weeks of quarantine under our belts, we're finally starting to get the hang of sheltering in place. By now you may have found your best Zoom lighting, a healthier work-to-Netflix ratio, and the safest distance between you and your snacks, but many of us still have a long way to go before we really master this new norm.
Over the last few weeks we tried out lots of products that can help keep you functioning at the highest level, from a vegan hand sanitizer to a lamp that mimics light outdoors and even a webcam that uses artificial intelligence to make you look your best on every video call. Although we can't tell you when life will go back to "normal," we can tell you with confidence that these products (and a couple phone apps) will help you live your best life— at home.
Advertisement – Continue Reading Below
Webcam
Logitech
bestbuy.com
$169.99
For next-level image quality for video chats, consider this high-tech camera. It easily attaches to the top of your device and can be adjusted to hit that perfect angle. The camera even uses artificial intelligence for facial tracking, which optimizes focus and exposure, to help you look your best even if you're Zooming from your parents' couch. 
Hand Sanitizer
Previse
previsecare.com
$6.25
Hand sanitizer, AKA the liquid gold of 2020, has been hard to come by. After supplies sold out a few weeks ago, this vegan skincare company rearranged its production lines overnight to answer the national call for assistance. Previse's spray-on hand sanitizer follows strict guidelines from WHO, CDC, and the FDA, and are giving back by donating one bottle per bottle bought to an organization that supports the LGBTQ+ community. It's small enough to keep by your desk while you're inside, but fits in your pocket when you have to step out.
Seat Cushion
If you're lucky enough to be able to work remotely, then you probably had to MacGyver a WFH setup weeks ago. Now your body is paying for it. Don't want to invest in an ugly ergonomic chair? Do yourself a favor and get a seat cushion. This one has a squishy purple grid system that relaxes under pressure and was designed for hard seats and chairs around the house. It will make this period of your life a little less of a pain in the ass.
Massage Gun
Hyperice
hyperice.com
$299.00
Anything that'll help with soreness and tension is a serious life saver right now. Built to reinvent the massage experience, the Hypervolt gun might just be the closest you'll come to a spa treatment anytime soon. It was designed by rocket engineers for full body use and comes with five head attachments to best suit your percussion-therapy preference.
Screen Cleaner
WHOOSH!
whoosh.com
$19.99
A clean screen is like a tidy room: it'll make you feel productive, put your mind at ease, and can really help you focus (a dirty screen can distort your image and reflect less-than-ideal light). Whoosh's Screen Shine package comes equipped with a full-size cleaner, two antimicrobial wipes, and a pocket size cleaner that you can take with you whenever you leave the home next.
Purifying Fan
It's official, we're all going to be clean freaks this year. While there is a lot happening outside that we can't control, you can improve the air inside. Dyson's Pure Cool Me personal purifying fan is small enough to sit on your desk and will keep you cool once summer hits. If you want a real upgrade, go all in with the Pure Humidify+Cool, which purifies, cools and humidifies.
Wine
Silver Oak
silveroak.com
$80.00
This one is for the soul. To give us some much-needed liquid relief, Silver Oak launched two-day delivery (shipping included!) on their Cabernets going anywhere in the US. If a Cab is not your style, their cult sister winery, Twomey, is also offering the same service for their Pinots, Sauvignon Blancs and Merlots.
Hand Cream
O'Keeffe's
walmart.com
$5.97
Extra hand-washing requires extra nourishment. This super healing hand cream is one of the best for quickly replenishing moisture levels and protecting from future cracks. Make it the final part of your washing routine or pile it on at night. You won't regret it later.
Task Light
There's a lot to miss about the outdoors, and high on the list is natural light. This splurge-worthy desk lamp uses a unique time, date, and location-driven algorithm to mimic the brightness and color temperature of the light you're missing out on in that very moment. You can also personalize the lighting experience based on your activity, so it comes with built-in presets for study mode, relaxing, waking up, and more. 
Purifying Water Bottle
Staying hydrated throughout the day might have fallen off the to-do list now that your routine is all out of whack. If so, get yourself a GRAYL water bottle. It can purify pretty much any water—from hotel sinks, public bathrooms, rivers and lakes—in exactly fifteen seconds, so you can put it to good use long after the shelter-in-place order is lifted.
Extra Long Cables
If you've set up shop in a suboptimal location just to be close to an outlet, this one is for you. Extra long cables are a low-investment, high-return option. Anker's ten foot cables give you the freedom to roam about while staying charged up and plugged in.
Noise Cancelling Headphones
These noise cancelling wireless headphones have an incredible battery life (up to twenty hours) and a four-microphone system that picks up and isolates your voice, making them excellent for taking calls. They also work with Siri, Google Assistant, and Alexa so you can dictate an email or skip a song on Spotify hands-free.
Peloton
If you still haven't figured out how to stay active throughout the day, turn to Peloton. They're offering a 90-day free trial to access living room-friendly classes if you sign up before April 30th. Accessible by app, website or Android TV, they offer live stretching, yoga, strengthening and meditation classes to incentivize you to work out ASAP, or you can tune in for prerecorded classes whenever you're available.

90 day free trial then $12.99/month
Babbel
Is Netflix just not hitting the same? Consider picking up a language. Whether you have five minutes a day or an hour, Babbel's language-learning programs are designed to teach you phrases that you'd actually use, set at a pace that works for you. Just imagine how productive you'll feel if you come out of this speaking un otro idioma.
Subscriptions starting at $6.95/month
Peloton
If you need a mental break and you happen to have an Apple device, then you don't have to go too far. Apple's Arcade (found in the App store) has 100+ games ready for you to play. Keep it chill with Spek, where you navigate through unseen worlds to explore seriously amazing soundscapes. Or, if you're missing "human" interaction, try Neo Cab. It's a cyberpunk taxicab confessions game where you're the last human driver-for-hire that picks up passengers and listens to their stories while you try to find your missing friend.
30 day free trial then $4.99/month
Advertisement – Continue Reading Below