[dp_demo_ad_fullx90]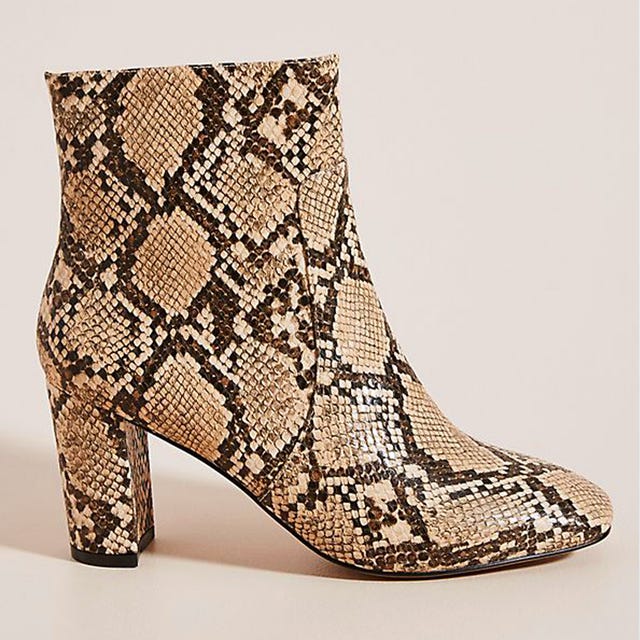 Courtesy
Just when you thought you finished all of your holiday shopping, you suddenly remember that you left your brother's new girlfriend off the list. It's fine, we've all been there. Fortunately, Anthropologie is offering up to 30 percent off site-wide today. Thanks to overnight shipping, your gifts will arrive right before Christmas.
Anthropologie has something for everyone—especially if you want to keep the gifts casual but still chic and unique. It doesn't matter if you want to buy them something sparkly for New Year's Eve, a great pair of shoes, or a cheese board to use post-Whole30. We know you don't have all day to shop, so we're sharing 12 of our favorite finds, below.
Advertisement – Continue Reading Below
1
Agate Cheese Board
Anthropologie
$78
$54.60 
The only thing that's more beautiful than slices of gouda, brie, and asiago? These dreamy agate cheese boards.
2
Terrazzo 2020 Planner
Idlewild Co.
$32
$22.40
No new year preparation is complete without a brand-new planner. Idlewild Co. decked this option out in a trendy terrazzo pattern.
3
Jacoba Pearl Headband
Anthropologie
$24
$16.80
Slip on Anthropologie's knotted headband, which is adorned with sweet pearls, or gift it to your BFF. 
4
Fay Eyelash Sweater
Raga
$130
$91
Can a person ever have too many sweaters? (Answer: No.) The eyelash detailing gives this simple pullover a fun, feminine flair.
5
Giant Mercury Glass Candle
Capri Blue
$98
$68.60
Buy these candles in bulk to hand out for the holidays. You can score an incredible deal on Capri Blue's ridiculously popular candles. With 60 ounces of wax and 125-hour burn time, it will convince you to never leave your couch.  
6
Tasseled Tero Pillow
Anthropologie
$88
$61.60
Netflix and chill has never looked so good, thanks to this tasseled throw pillow. 
7
Michaela Textured Midi Dress
Eri + Ali
$160
$112
With a modest hemline, voluminous sleeves, and textured details, Eri+Ali's dress is one piece that can withstand the test of time. From dinner with your girlfriends to a big meeting at the office, you're bound to get a lot of mileage out of this number.
8
Stacey Ankle Boots
Matiko
$202
$141.40
Start 2020 on the right foot with these snakeskin booties. The block heels make them an practical gift for their office wardrobe. 
9
Butterfly Puffer Coat
Numph
$248
$173.60
The weather outside is frightful, so it's time to pick them up a stylish, butterfly-printed puffer. 

10
Vinosource S.O.S. Intense Moisturizing Cream
Caudalie
$42
$29.40
Between the plummeting temperatures and harsh winds, winter can be a doozy for your skin. Give your face the T.L.C. it deserves with Caudalie's moisturizing cream, which includes hydrating ingredients like squalane, grape water, and borage oil.
11
Sharp Backpack
Urban Originals
$108
$75.60 
Give this to your favorite student. It's the perfect place to stow a notebook, tablet, a few pens, your wallet, and keys.
12
Natalia Sequined Midi Skirt
Maeve
$198
$136.80
Here's a gift to give yourself: Dazzle everyone at your upcoming New Year's Eve bash, thanks to Maeve's sequined midi skirt.
Advertisement – Continue Reading Below