[dp_demo_ad_fullx90]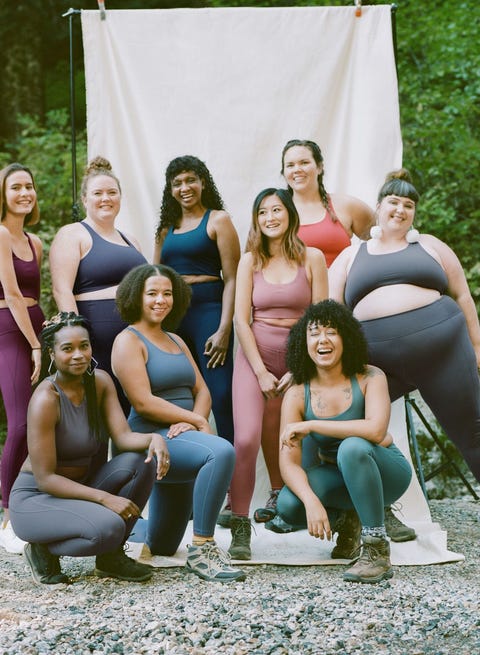 Courtesy of Girlfriend Collective
There are athletic brands that are committed to comfort, brands that focus on performance, and others that are all about sustainability. Then, there's Girlfriend Collective, the cult-favorite line focused on all these things and more. Girlfriend Collective's latest commitment? Expanding its size range to represent the diverse (and super loyal) fan base the brand gained since its debut in 2016.
Girlfriend Collective's leggings initially ranged from XXS-3XL and bras from XS-XL. Now, they are offering leggings lovers sizes XXS to 6XL, while the new bra sizes start at XS and go up to 3XL. In order to test the new size range, Girlfriend Collective hosted its first outdoor event, Hike and Hang, and invited nine customers of different sizes and shapes to Denny Creek Trails in Washington.
Girlfriend Collective is also bringing back a few fan-favorite shades like Jade, Rose Quartz, and Red Ochre. Plus, each pair of the "slow-fashion" company's leggings is made from 25 recycled water bottles. What better way to kick off your New Year's resolutions than in a pair of ethically produced, eco-conscious leggings?