[dp_demo_ad_fullx90]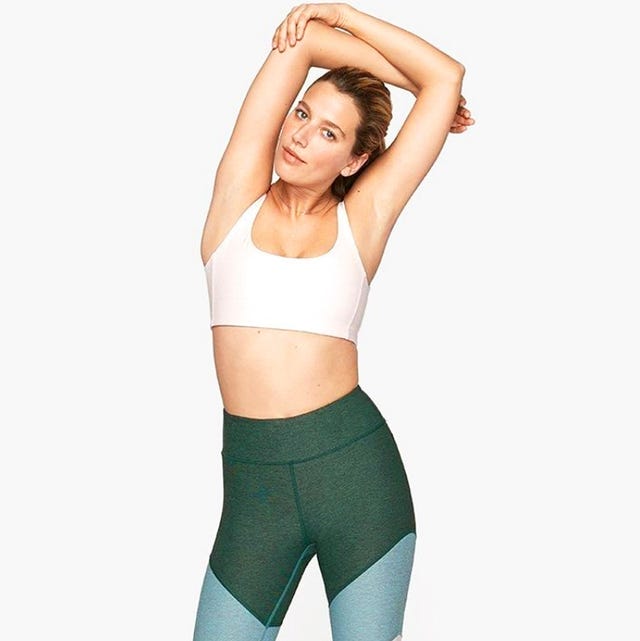 Outdoor Voices
Outdoor Voices is here to cure all of your post-holiday blues. Right now, the retailer is offering up to 50 percent off items in its OV extra sale section. Whether you're in the market for a cozy fleece or another pair of sweatpants (because these days you can never have too many), this is your rare opportunity to save on Outdoor Voices' popular pieces. If scoring 50 percent off a great pair of leggings isn't enough to start your week on the right foot, what is? Peruse through our favorite items from the OV extra sale, below.
Advertisement – Continue Reading Below
1
7/8 Springs Leggings
Outdoor Voices
$85
$68
If you're buying from Outdoor Voices for the very first time, pick up a pair of its popular colorblocked leggings. Made with a thick compression fabric, this pair is just as practical as it is pretty.
2
Steeplechase Bra
Outdoor Voices
$45
$36
Since wearing a real bra is out of the question, opt for this comfortable wireless style. 
3
Merino Plié Wrap
Outdoor Voices
$75
$37
Pro tip: Throw this wrap over your sports bra before your next Zoom meeting to look like you actually got dressed. 
4
RecTrek Jacket
Outdoor Voices
$135
$108
Not only is it designed to combat all of the elements, the RecTrek jacket is compact enough to throw in your beach tote. (You know, once you're able to go to the beach again.)
5
MegaFleece Half-Zip Hoodie
Outdoor Voices
$135
$87
Nowadays, a soft hoodie is a necessity. This fleece style will keep you warm during those cool summer nights…or when your air conditioner is on full blast.
6
3/4 Warmup Leggings
Outdoor Voices
$75
$37
Want to spend some quality time with Mother Nature? Between its glove-like fit and mid-weight material, Outdoor Voices' Warmup leggings are perfect for a weekend hike. 
7
MiniMesh Tank Top
Outdoor Voices
$45
$22
This versatile tank uses Outdoor Voices' sweat-wicking MiniMesh material, making it ideal to wear during this summer's inevitable heat wave. 
8
The Exercise Skort
Outdoor Voices
$65
$52
You'll get a lot of use out of Outdoor Voices' skort this summer. Available in a variety of fun colors, it's the perfect cross between a cute miniskirt and pair of running shorts.  
9
3/4 Flex Leggings
Outdoor Voices
$75
$68
Made with Outdoor Voices' lightweight, breathable TechSweat fabric, these leggings look good while keeping you cool. 
10
STV.OV Trench
Outdoor Voices
$195
$125
Take your love for Outdoor Voices outside of the gym (okay, your couch) with this stylish trench. You're bound to get a lot of compliments on this baby pink hue.  
This content is created and maintained by a third party, and imported onto this page to help users provide their email addresses. You may be able to find more information about this and similar content at piano.io
Advertisement – Continue Reading Below