[dp_demo_ad_fullx90]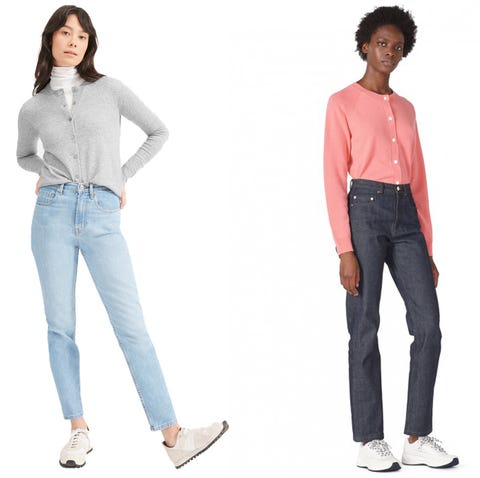 Courtesy Everlane and APC
I'm always looking for a perfect version of something-or-other when idly shopping online, and right now my shopping white whale is a thin, soft, crewneck cardigan.
Cardigans are nice layering items in the winter (and during the summer in your freezing cold office), but I don't want to wear them as an afterthought. I want it to be the whole thing. I love the way a cardigan looks when it's all buttoned up and tucked into a pair of vintage high-waisted jeans or wide-leg pants or a midi-length skirt.
See what I mean?
Anyway, it's an easy style trick and I'm into it! I have managed to convince at least half of team ELLE.com that cardigans buttoned all the way up are the way to go. Nikki has obviously known this for a while.
Here are some perfect cardigans-to-wear-as-sweaters.