[dp_demo_ad_fullx90]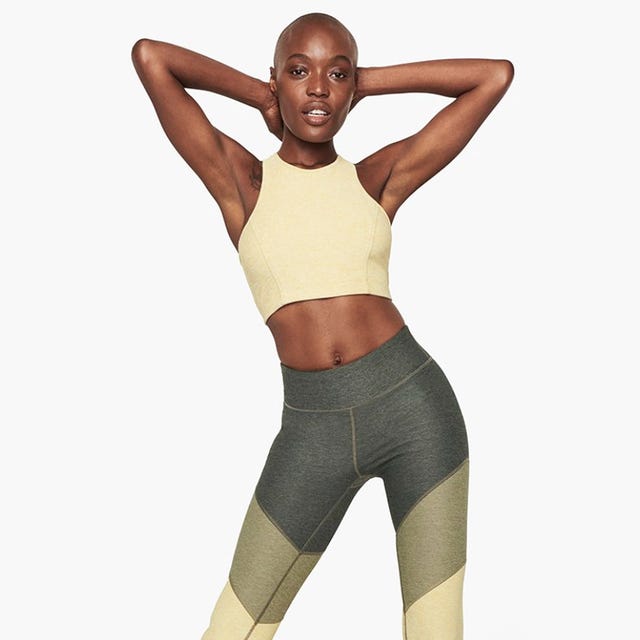 Outdoor Voices
As someone whose dresser is jam-packed with TechSweat leggings, I have zero shame in admitting I regularly check Outdoor Voices' website for sales. I'm happy to report that today is that day: Right now, Outdoor Voices is offering steep discounts in its OV Extra section. The athletic brand has some of the cutest, high-quality workout clothes out there, which covers everything from trail runs to crushing a virtual yoga class in your living room. Here, some favorites worth adding to your cart.
Advertisement – Continue Reading Below
1
7/8 Springs Leggings
$85
$51
Outdoor Voices' signature compression leggings are guaranteed to offer a sturdy, glove-like fit. Their color-blocking designs are easy on the eyes too. 
2
Merino T-Shirt
Outdoor Voices
$55
$28
Not only is this Merino wool tee presentable for your next Zoom meeting, but it's also designed to regulate your body temperature, wick sweat, and block odor. It's exactly the kind of shirt I could see myself wearing five days in a row…
3
FreeForm Leotard
Outdoor Voices
$65
$32
Outdoor Voices gives this jazzercise staple a fresh, modern update. You can easily slip on a pair of jeans and wear it post-workout. 
4
TechSweat 7/8 Zoom Leggings
Outdoor Voices
$95
$76
Made with a flexible, breathable fabric, these lightweight leggings strike a happy medium between structured and stretchy. 
5
Hudson Shorts
Outdoor Voices
$55
$44
Made with a moisture-wicking fabric, these breezy shorts are perfect for a sweaty workout. (Or, you know, lounging around the house.)
6
FrostKnit Full-Zip
Outdoor Voices
$125
$100
This zipped jacket will come in handy during your next outdoor run or daily walk outside. 
7
Outdoor Voices Zip Bra
Outdoor Voices
$75
$45
Found: A sports bra that offers plenty of support, but doesn't skimp on style. 
8
3/4 Warmup Leggings
Outdoor Voices
$75
$37
Want to add some curb appeal to your next walk? Feast your eyes on the Warmup leggings, which are made with a mid-weight, compression fabric.
9
MiniMesh Tank Top
Outdoor Voices
$45
$22
If you're going to stock up on leggings, you might as well buy a few cute tanks to match. 
10
TechSweat Shorts
Outdoor Voices
$65
$52
The biker short fad isn't leaving anytime soon. 
11
MegaFleece Half-Zip Hoodie
Outdoor Voices
$135
$87
Let's be honest, we could all use a cozy layer to cuddle up in during these times. 
Advertisement – Continue Reading Below